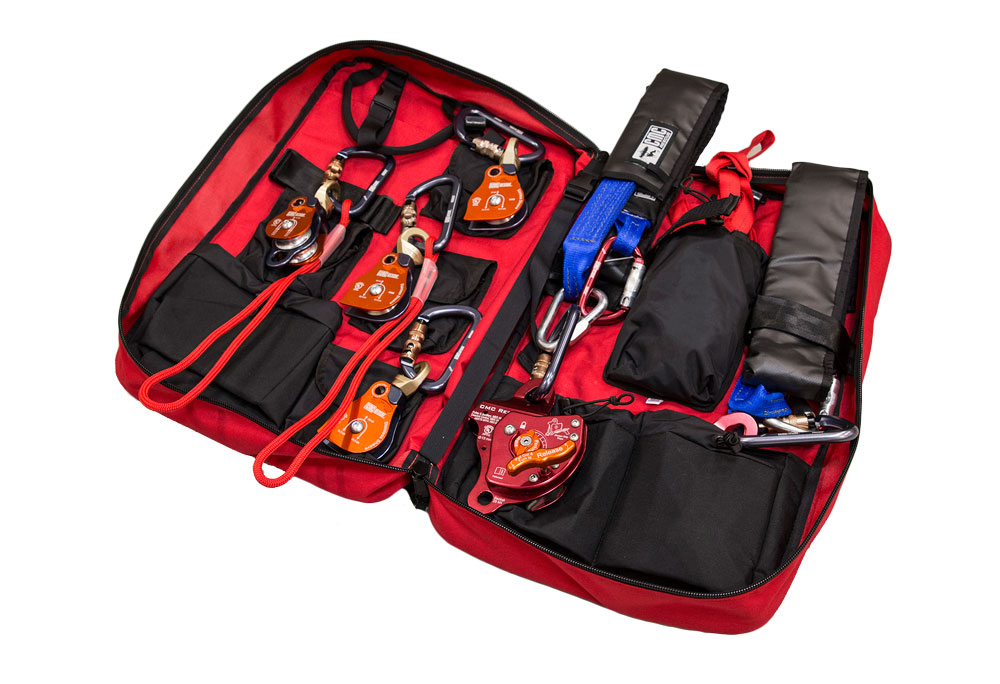 1 city. 900 exhibitors and brands. 35,000 attendees. Countless opportunities to learn and improve.
CMC Rescue will be hosting a booth at FDIC 2015 this week from April 23th-25th, and we are looking forward to seeing everyone!
FDIC International is one of the world's oldest and largest training conferences for firefighters. For 2015, the conference will host around 35,000 attendees, 20 hands-on training sessions and over 80 workshops. The conference and expo is held at the Indiana Convention Center and Lucas Oil Stadium, home of the Indianapolis Colts.
CMC Rescue will be headquartered at booth #1140, talking with firefighters and industry professionals about their experiences and how to improve techniques, safety, equipment performance, and more!
More information: 2015 FDIC Conference Information
CMC Rescue Truck Cache Kit – MPD Sweepstakes
In light of the FDIC International event, CMC is giving away an MPD Rope Rescue Truck Cache, valued at $3,000 including shipping. Industry professionals interested in this kit, which includes two MPD's, can enter the sweepstakes anytime online.
CMC's representatives at booth #1140 will also be entering people in automatically by scanning attendees' FDIC event badges. Either way, this is a unique opportunity for firefighters and rescue professionals to add a top-flight truck cache kit to their rescue equipment collection, and do so for free!
More Information: Rope Rescue Truck Cache Kit – MPD
Carabiner Giveaway at Booth
In addition to experiencing our new products and the information you can gain from interacting with our team, our booth is offering a daily carabiner giveaway exclusive to FDIC attendees and social media upload entrants!
To Enter:
STOP by booth #1140 and take a selfie with the CMC MPD™ – Multi Purpose (Belay, Descent Control & Pulley) Device.
POST your photo to Instagram, hashtag #MPDSelfie and #fdic2015, AND tag @cmcrescue.
SHARE your post on Facebook and Twitter, AND tag CMC Rescue (facebook.com/cmcrescue, @cmcrescue) and FDIC International (facebook.com/FDICEvent, @FDIC) just for fun!
At the end of each day of the Conference, April 23-25, 2015, we'll select 3 winners* (9 winners total) and post them to CMC Rescue's Instagram, Facebook and Twitter accounts. *We will also contact winners via direct message for confirmation and shipping information. If winners are notified and at FDIC, they can claim their prize at the CMC Rescue booth.
More information: CMC ProTech Auto-Lock Carabiner
CMC Rescue is looking forward to a great week of learning from and interacting with the illustrious list of professionals that will be in Indianapolis all week. Come say hello, you never know what you might learn or win from the CMC team of rescue professionals!
Follow FDIC International on Facebook, Twitter, and LinkedIn to get all updates and information for this exciting week in Indy.
Follow CMC Rescue on Facebook, Twitter, and Instagram to get exclusive content related to firefighting and rescue.
 ——————————————————————–
Photo credit: http://blog.nassaufire.com/index.php/tag/fdic/