Confined Space Rescue Technician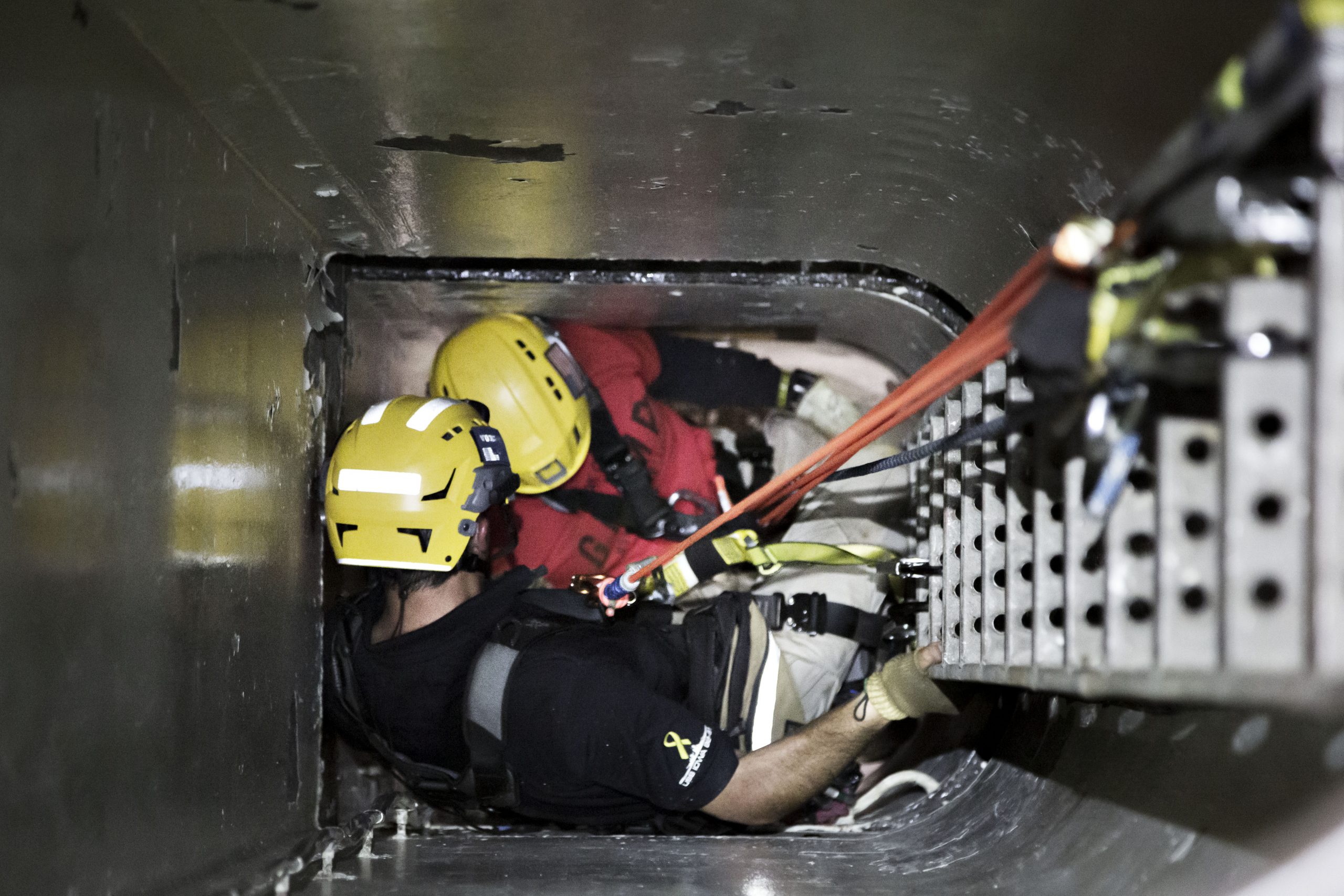 About the Class
This intensive 40-hour Confined Space Entry & Rescue class covers NFPA 1006 technician level skills. Realistic hands-on scenarios allow the student to gain confidence in this dangerous environment.
Skills Taught
Rescuer safety; team evaluation; pre-planning; supplied air breathing systems; atmospheric monitoring; communications systems; personal protective equipment; patient packaging and recovery; tripods and other artificial high anchor points; lock-out, tag-out; rope systems for confined space entry and rescue, and more.
Class Includes
CMC School Certificate of Completion
CMC Confined Space Entry and Rescue Manual
CMC Confined Space Rescue Field Guide
CMC Shirt
Enrollment Requirements
NOTE: Your spot is not guaranteed until you are contacted by CMC Rescue School confirming your enrollment. The Rescue School administrator will contact you 45 days before the start date to confirm the class will be held as scheduled. We strongly suggest that you do not make any travel arrangements before that time, as classes are subject to cancellation.
Class Fees
EARLY $1389 when registered and paid 45 days in advance
REGULAR $1449 when registered and paid less than 45 days in advance
Class Size
Limited to 24 students. We emphasize hands-on instruction and encourage
participation by everyone in the class. Classes fill early, so register soon.
Skill Set Blend
The Confined Space Rescue Technician class training covers rescue principles and techniques that blend with the skill sets used by those working in technical rope rescue, fire rescue, confined space entry & rescue, urban search and rescue (USAR), industrial rope access, wind energy tower rescue, building & structure inspection or maintenance, rope rigging and general work-at-height.