Vertical Skills Class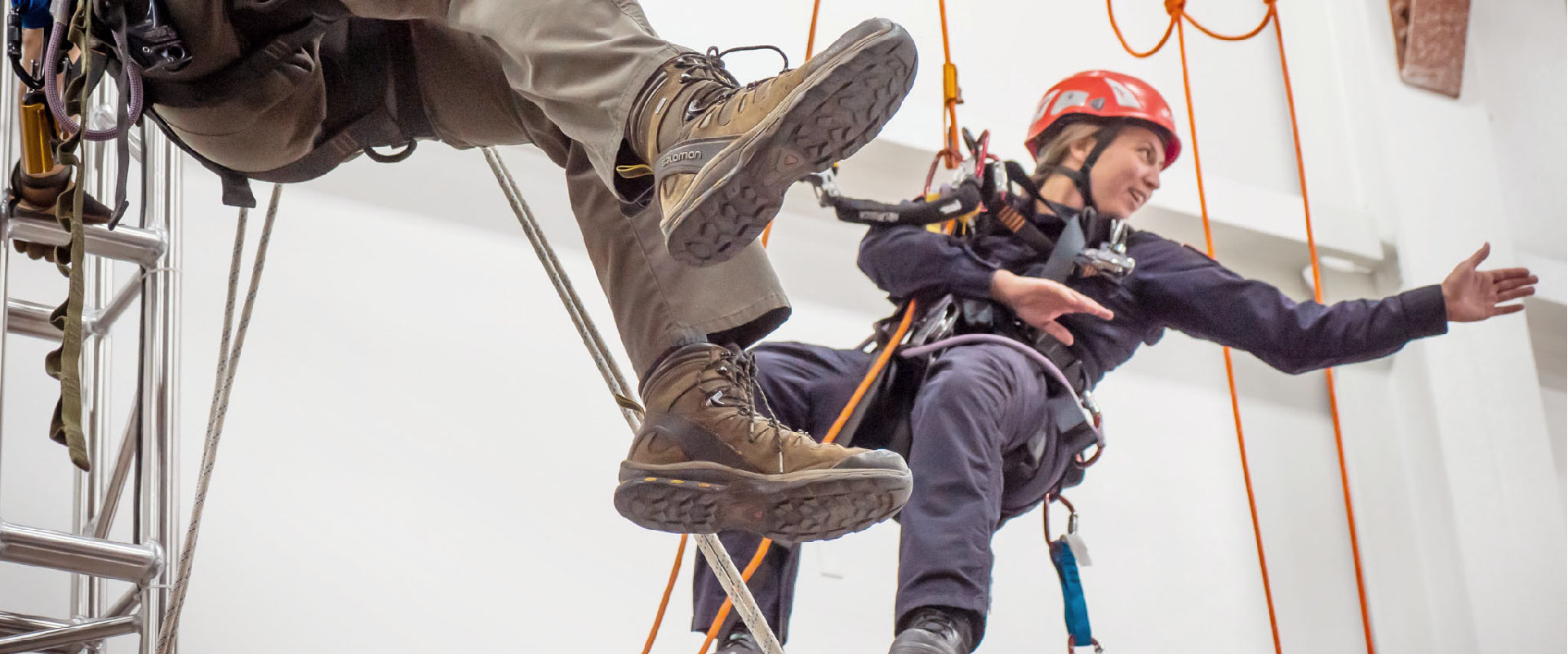 Class Description
CMC's 3-Day, Vertical Skills Class will introduce a selection of Rope Access techniques specifically chosen to improve the rescuer's ability to move independently on rope. Taking place in a state-of-the-art, climate-controlled facility with easy travel logistics, students will use industry-leading equipment to move on rope and learn how to better support rescues in challenging environments. When the number of rescuers is limited, or the problem requires vertical movement, the ability to operate on a static line may offer the best solution for reaching the patient. Whether the setting is a high tower, industrial facility, or a backcountry cliff, learning these valuable techniques will allow rescuers to be a greater asset to their team. This course is condensed, cost-effective, and entirely focused on rescuers who want to improve in real world situations. This course does not replace a SPRAT or IRATA Rope Access course; it is intended to expand a rescuer's existing skill set. Graduates will receive a CMC School certificate of completion.
This course is held at the ProSafety & Rescue's indoor training facility in Bakersfield, CA. The facility was a newspaper printing plant that has been converted into a world-class rope rescue and rope access training center. The 100% climate-controlled building features an extremely high ceiling, numerous platforms, observation decks, trusses, confined space props, elevator shafts, multiple industrial structures, and a modern classroom.
Skills Taught
Inspect personal equipment
Perform job safety analysis
Rig simple anchors
Ascend and descend ropes
Knot pass on ascent and descent
Edge transition without high directional help
Simple pickoff rescues from ascent and descent
Rope to rope transfers
Maneuver through a re-anchor and maneuver through a deviation.
Class Includes
CMC School Certificate of Completion
CMC Rope Rescue Technician Manual
CMC Shirt
CMC Patch
Enrollment Requirements
NOTE: Your spot is not guaranteed until you are contacted by the CMC School confirming your enrollment. The CMC School administrator will contact you 45 days before the start date to confirm the class will be held as scheduled. We strongly suggest that you do not make any travel arrangements before that time, as classes are subject to cancellation.
Class Fees
EARLY $899 when registered and paid 45 days in advance.
REGULAR $939 when registered less than 45 days in advance
Class Size
Limited to 10 students. We emphasize hands-on instruction and encourage participation by everyone in the class. Classes fill early, so register soon.