Trench Rescue Technician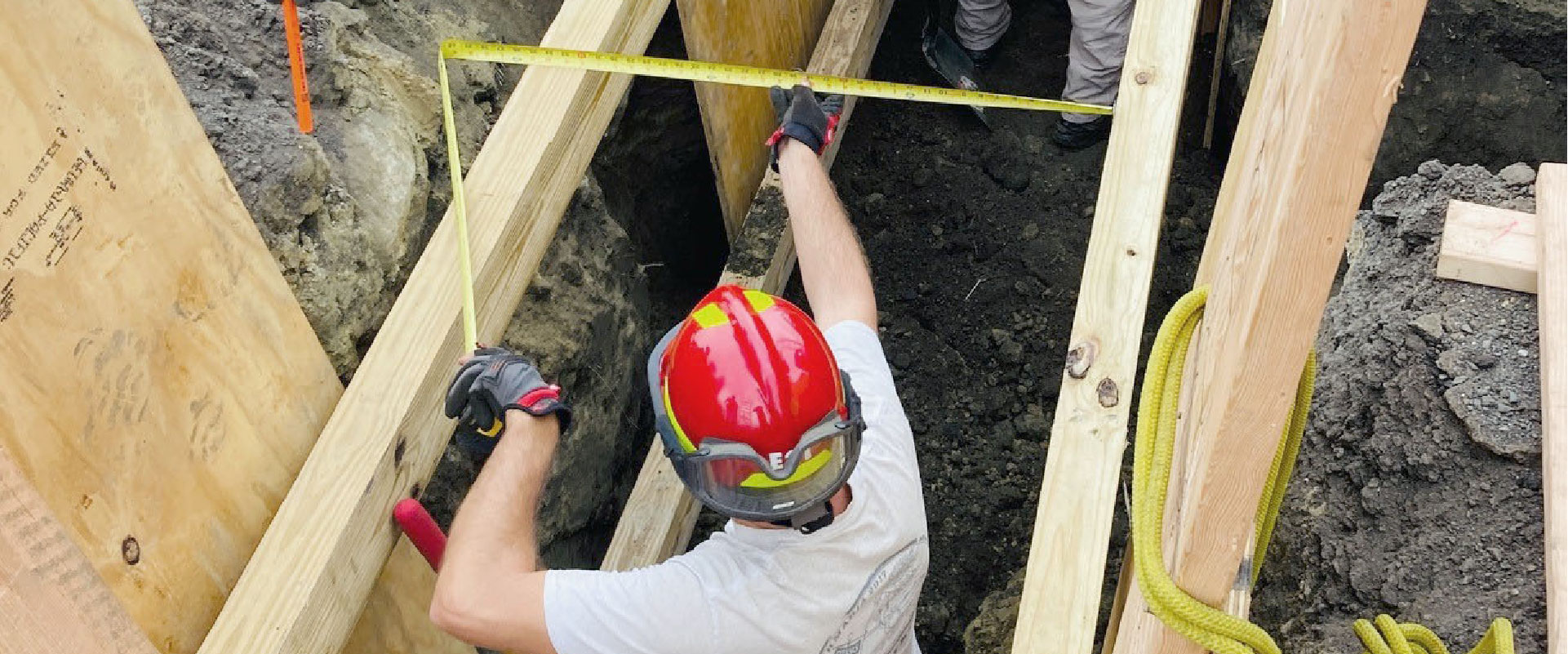 Class Description
Covers NFPA 1006 Chapter 12 (Trench Rescue) Operations and Technician Level Skills.
Trench Rescue Technician is an intensive 24-hour Trench Rescue class that provides hands-on training and real life scenarios allowing the student to gain confidence in this dangerous environment.
Skills Taught
Rescuer safety, understanding OSHA regulations involving trenches and excavations
Preplanning
Assessing soil composition/configuration
Cave-in evaluation
Stabilization and shoring using wood
Mechanical, hydraulic, and pneumatic shores with the use of trench rescue data sheets
Victim rescue/recovery
Incident termination.
Class Includes
CMC School Certificate of Completion
CMC Trench Rescue Technician Manual
Trench Rescue Data Sheets
CMC Shirt
CMC Patch
Enrollment Requirements
NOTE: Your spot is not guaranteed until you are contacted by the CMC School confirming your enrollment. The CMC School administrator will contact you 45 days before the start date to confirm the class will be held as scheduled. We strongly suggest that you do not make any travel arrangements before that time, as classes are subject to cancellation.
Class Fees
EARLY $899 when registered and paid 45 days in advance
REGULAR $939 when registered and paid less than 45 days in advance
Class Size
Limited to 12 students. We emphasize hands-on instruction and encourage participation by everyone in the class. Classes fill early, so register soon.