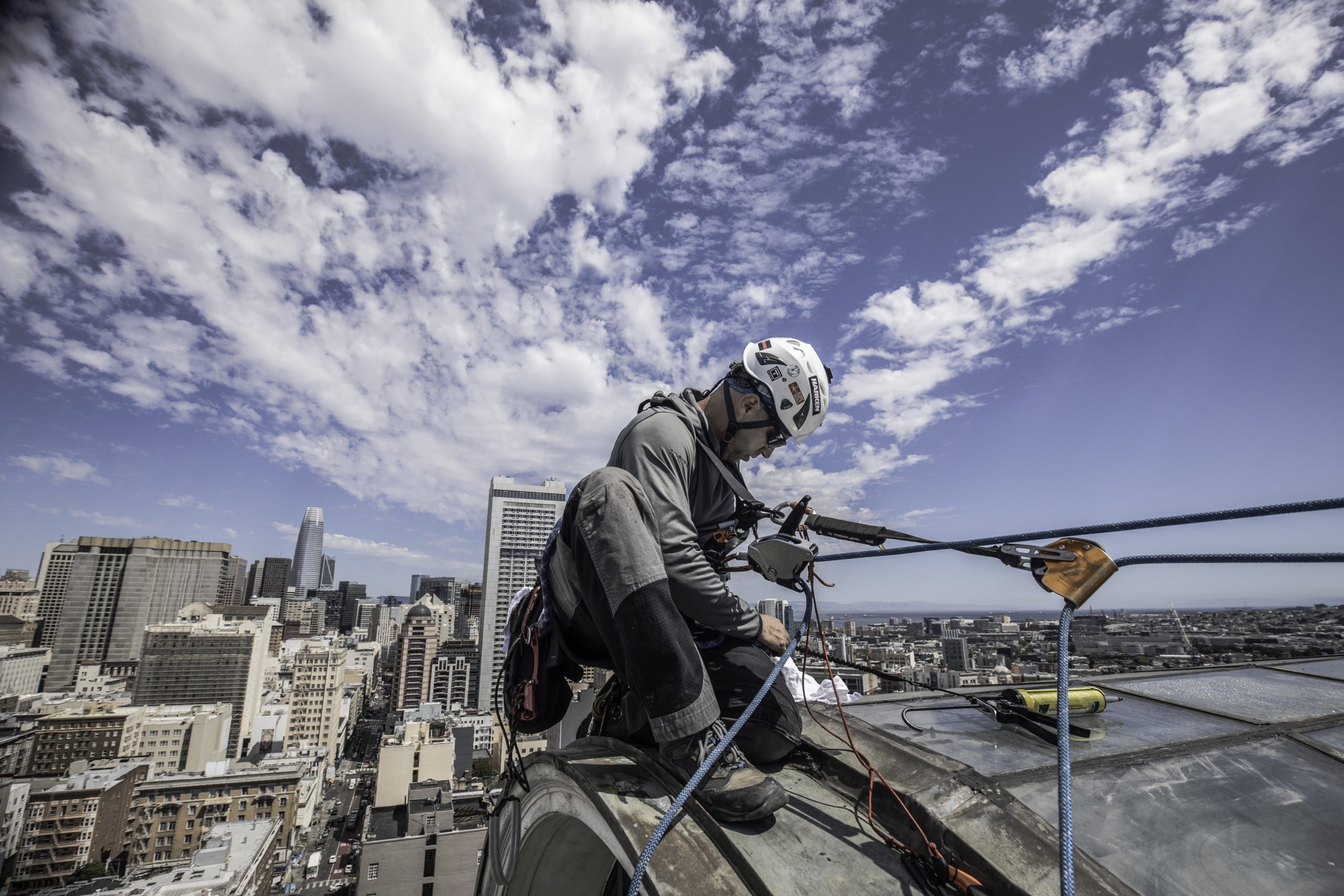 CMC to Host SPRAT 2020
CMC is proud to be hosting this year's SPRAT conference, scheduled February 10-13, in Goleta, California.
What is SPRAT?
The Society of Professional Rope Access Technicians (SPRAT) is a global, member-driven organization that advances the safe use of rope access through education, standards development, and administering certifications.
SPRAT was founded in the mid-1990s by Jim Frank, Steve Hudson from PMI, and Mike Roop from ROCO.  Working together, they drafted the rope access industry's first consensus standard, Safe Practices for Rope Access Work.  After Jan Holan from Ropeworks joined the organization a few years later, they developed Certification Requirements for Rope Access Technicians.
Completion of the certification requirements was a significant step, but without evaluators Rope Access Technicians couldn't be certified. And without certified Rope Access Technicians, there was no pool from which to draw evaluators. To remedy the situation, Jim Frank, John McKently, and Bruce Parker from the CMC Rescue School were asked to conduct the first certification session for Rope Access Technicians at the Alpine Rescue Team's facility in Evergreen, Colorado. With a core group of Certified Rope Access Technicians, Jim Frank was selected to lead the first evaluator qualification session at Hoover Dam. Since then, SPRAT has continued to grow.
Thousands of Rope Access Technicians representing companies and government agencies around the world have been certified to SPRAT standards.
About the Conference:
The annual SPRAT conference brings people together to connect with and learn from leaders in the Rope Access community. This year's conference will feature offsite demonstrations held at Direct Relief headquarters, as well as the following presentations:
Rigging for Success
Igor Stomp
Rope Access Meets Rope Rescue At Sea
Tom Wood & Sean Cogan
Geographic Regulatory Spotlight (Canada)
International Committee Representatives
Improving Safety and Efficiency for Structure Inspections
Eric Thornley & Kyle Turner
Improving Safety and Efficiency for Structure Inspections
Kevin Ristau
The Benefits & Limitations of RFID Equipment & Management Software for Rope Access Businesses
Andre Quin
We're looking forward to a great conference. To learn more about SPRAT and their annual conference, please visit: https://sprat.org/