Loading Your Rope Bag
Here's a quick, clean way to load a rope bag using a carabiner. This can be performed while wearing a harness, or using belt or belt loop. Take one of the internal grab loops of the rope bag and connect a carabiner through it. Then connect the carabiner to the front D-ring of your harness, or to your pants or belt. Feed the rope through the same carabiner and begin feeding the rope into the rope bag. You'll see the rope feeds much easier and it's much cleaner than running the rope over your shoulder.
If you're wearing a full-body harness (with a sternal D-ring), another option is to run the rope through a second carabiner attached to the sternal D-ring while the waist D-ring is attached to the rope bag loop (keep the rope out of the lower carabiner). This allows for an increased pulling distance from the carabiner into the bag for even quicker feeding of the rope. Always inspect and feel the rope with your fingers as you load for any damage or defects to the rope. And don't forget to document your usage in your rope log!
Featured Gear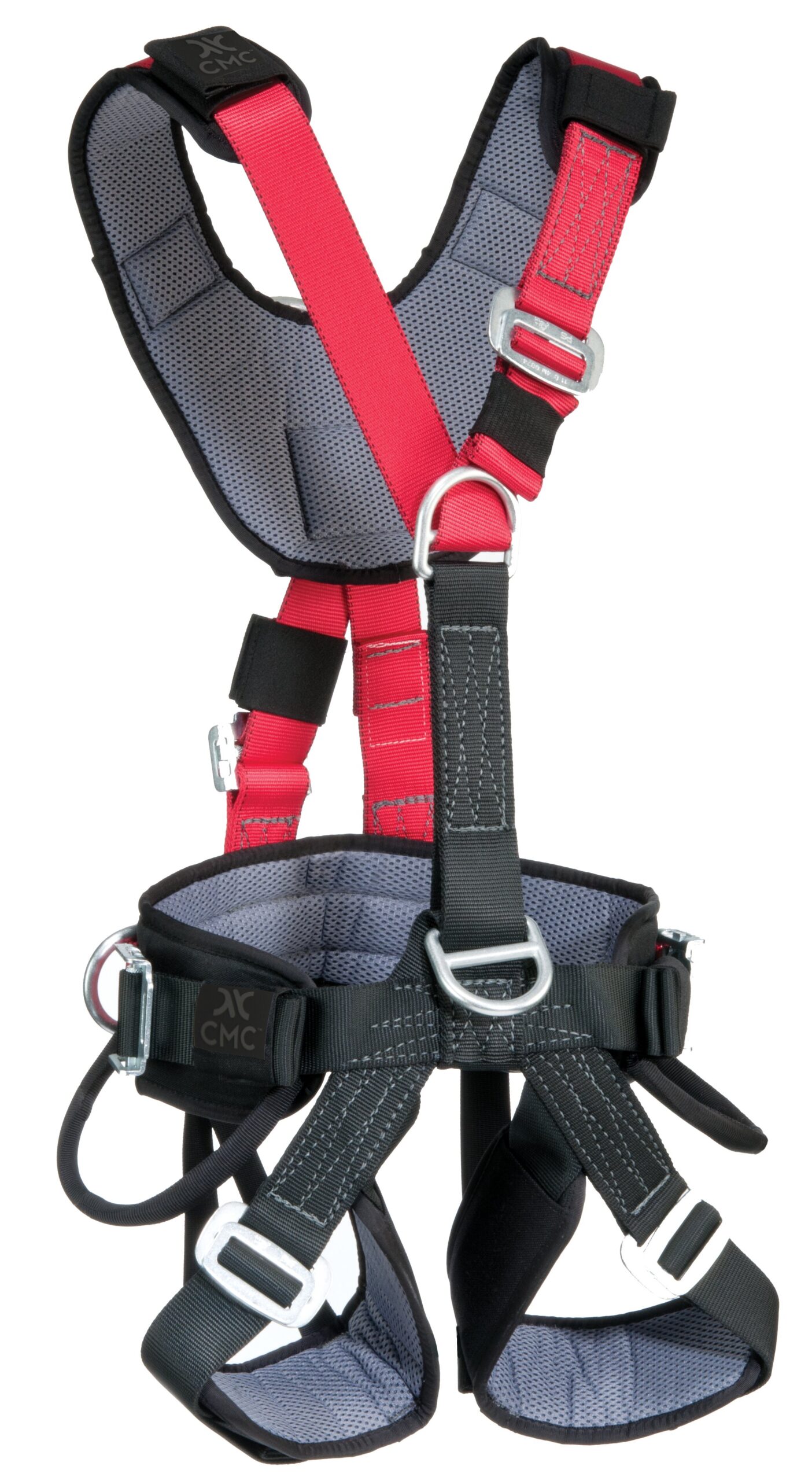 The Fire-Rescue Harness™ remains one of the most versatile, multiple-use harnesses available.

All CMC Lifeline is sold by the foot. Featuring the optimum balance of strength, handling, and du