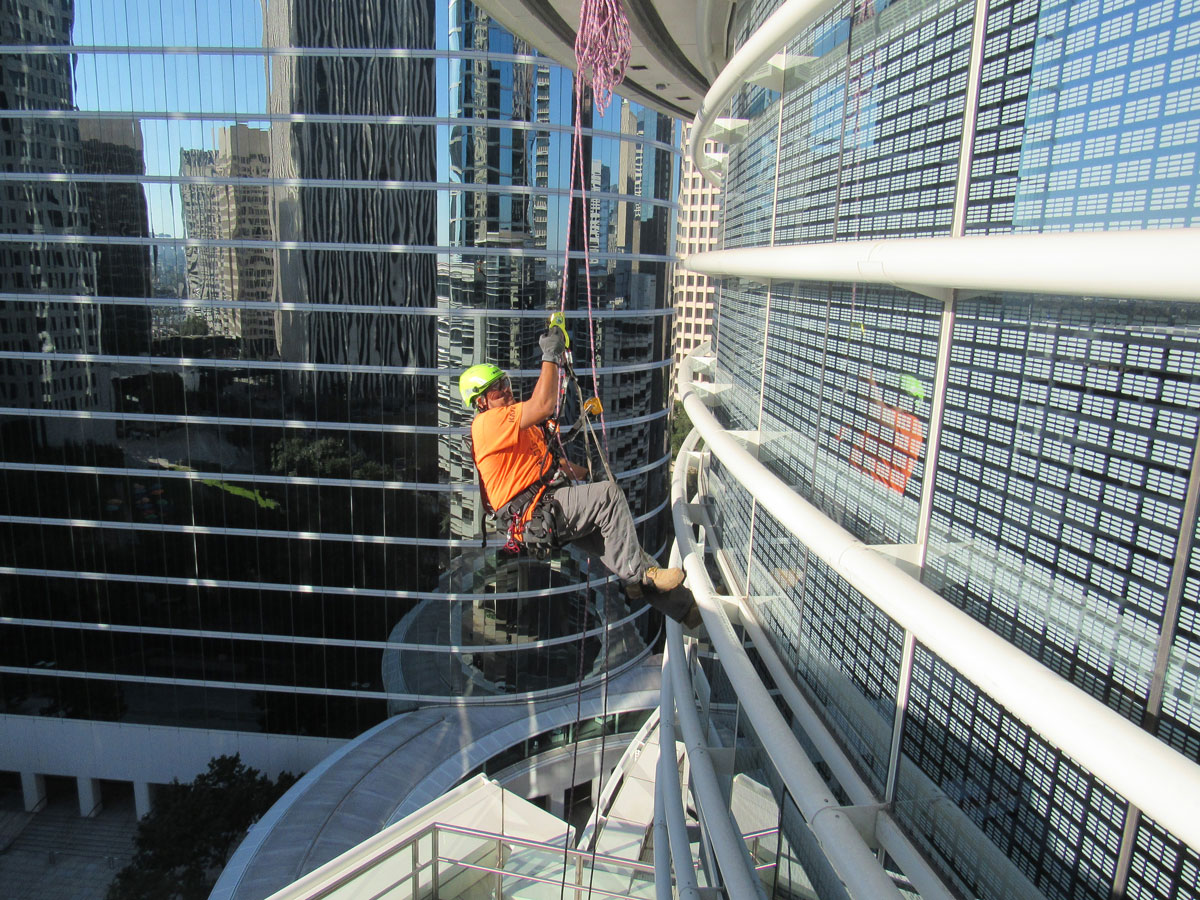 All-Day Comfort and Convenience With These Three Products for Rope Access
Professional Rope Access Technician, Michael Duran, of Abseilon USA reviews three of CMC Rescue's latest products for Rope Access and Work at Height.
Rope access work for me comes down to three principles: safety, efficiency, and speed, in that order. Every action performed while I work is deliberate, and meets one of these three principles. When your day to day revolves around your ability to perform your work safely, efficiently and quickly, it's impossible not to factor your gear into the equation. Everything from my harness, to my descender, to my work positioning, down to what I use to transport my gear needs to be able to fit into the three principles.
My harness is the piece of equipment I am always physically in contact with, and is arguably the most important. If my harness is uncomfortable, if I don't feel safe wearing it, if it is fundamentally flawed or even just missing a few gear loops then it can really impede my ability to perform my work. When I was given the opportunity to use the Helix harness I was incredibly excited. I've been using a CMC harness for years now and I was a really big fan of its comfort and functionality. The Helix Harness™ (now replaced by the more modern ATOM™ Harness) offered an incredible amount of comfort; the waist support strap is well padded and doesn't just cover the lower back and sides, but actually hugs the waist instead of digging into the sides. The quick-release clips on the legs are convenient and make donning and doffing the harness quick and easy. There are also more gear loops which is a great bonus. When you are on line you always feel like you need more hands and your loops are the closest thing to that.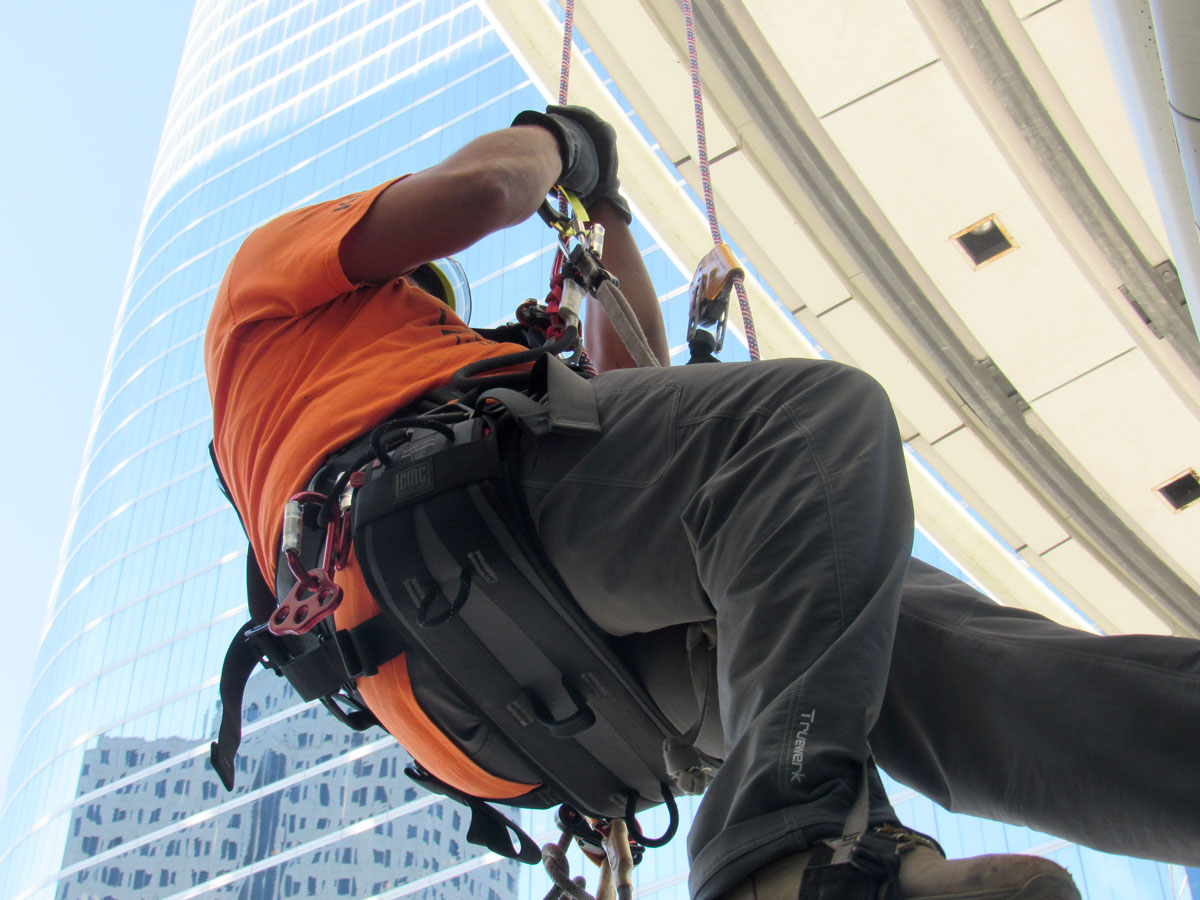 I paired the Helix harness with the SkySaddle™, which is hands down the most comfortable work seat I have ever used. It's well-padded, easy to adjust, works well with the harness and provides sturdy support. Pairing the SkySaddle™ with the Helix Harness is a no-brainer because they work so well in tandem.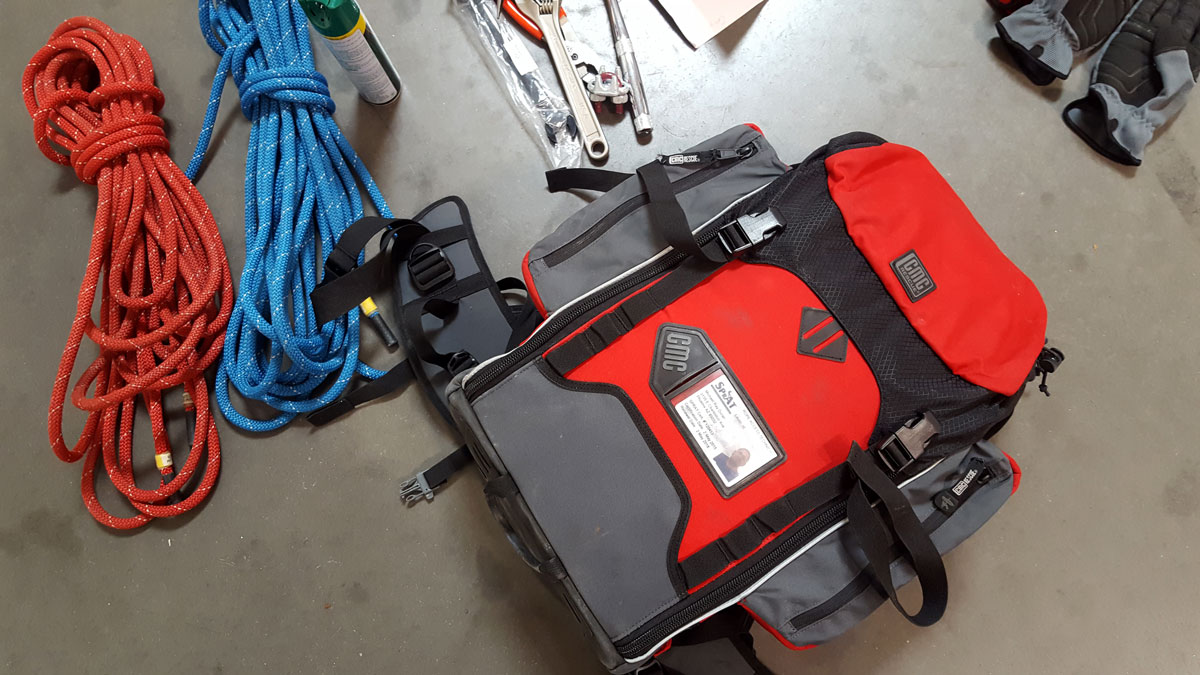 Lastly, the RigTech Pack™ is amazing. One of my biggest complaints that I always had with my gear bag was that I was forced to just kind of throw everything in the bag and hope for the best. Most of them don't come with realistically sized gear loops and pockets to assign to your gear, and it is always obvious when they were not created with rope access in mind. The RigTech pack shows it was designed for a rope access technician. You line the sides of the bag with your gear, clip your carabiners and a few other items into the hoops, and then finally you can neatly fold your harness to put in the center. The gear bag figures it out for you and does the work for you, all you have to do is put everything where you think it should logically go. Being able to carry it all conveniently and organized in one bag is amazing. The bag itself meets all three of the main principles I spoke about, and is still comfortable for long wear. I don't have to fight to get my gear into my bag anymore, it's not a 20-minute process because I know where everything goes, and it's all laid out already.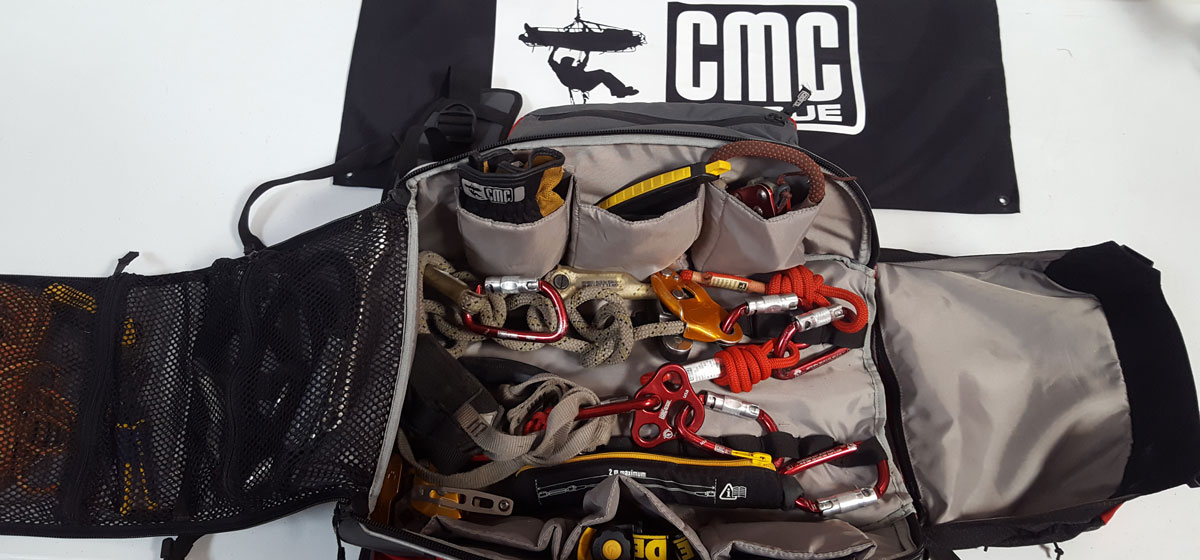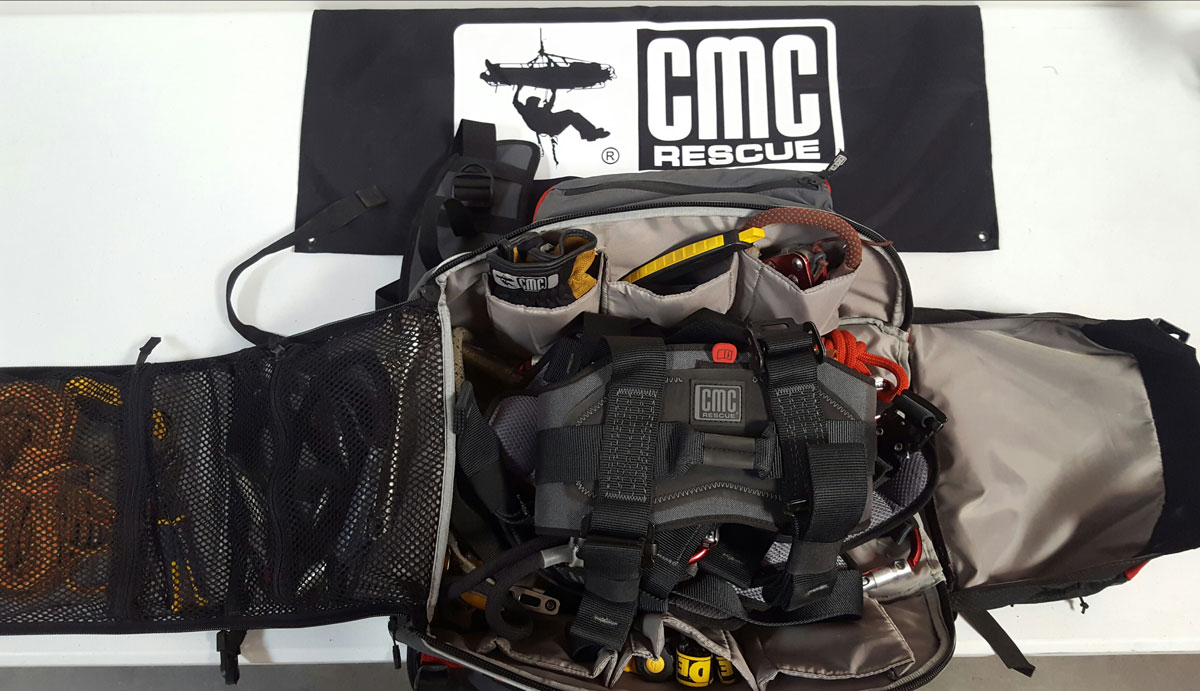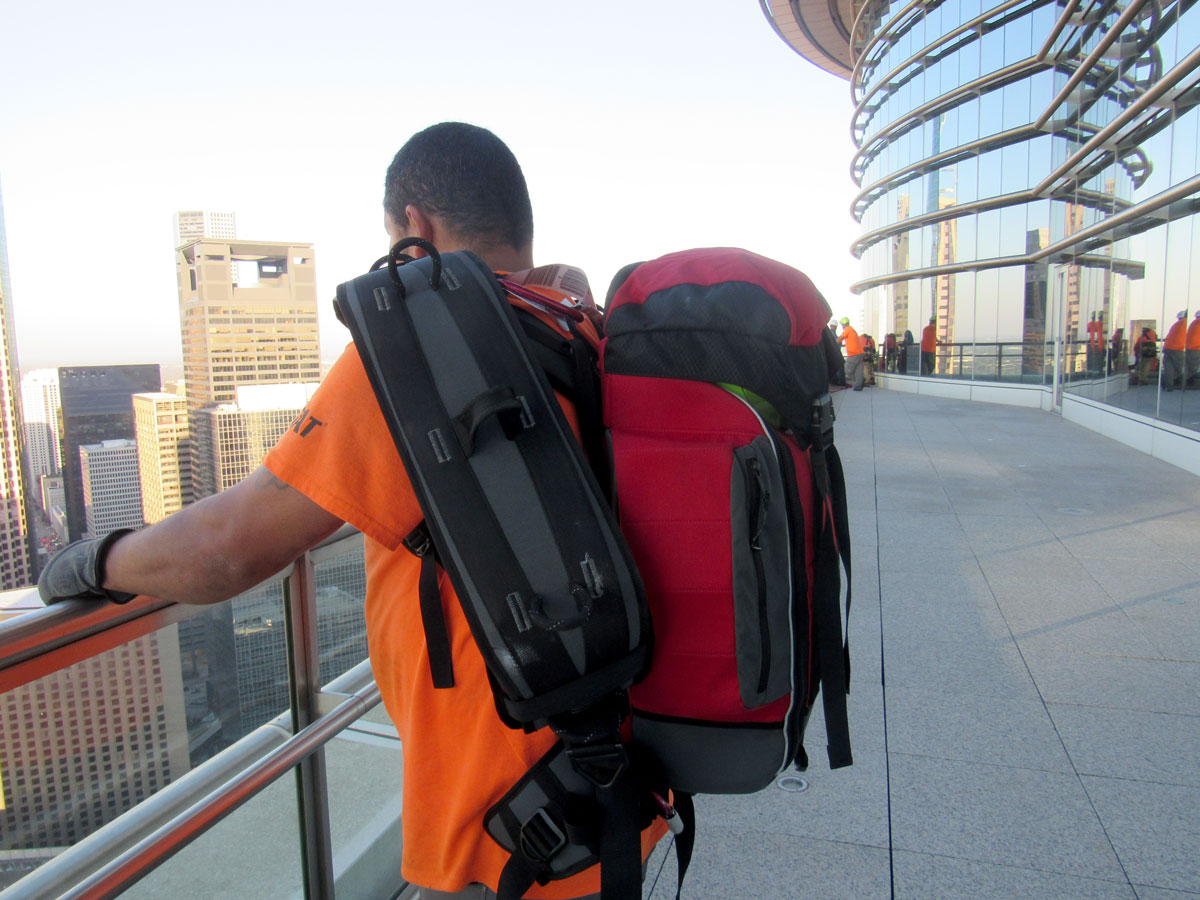 In rope access it's always a genuine pleasure to have items designed specifically for your line of work, and I was so excited to encounter items that were not only intended specifically for my job, but made my work safer, more efficient and ultimately faster.
Michael Duran
Professional Rope Access Technician, Abseilon USA
Featured Gear
Stay light, fast and ultra organized with CMC's RigTech Pack. The innovative pack was designed to fu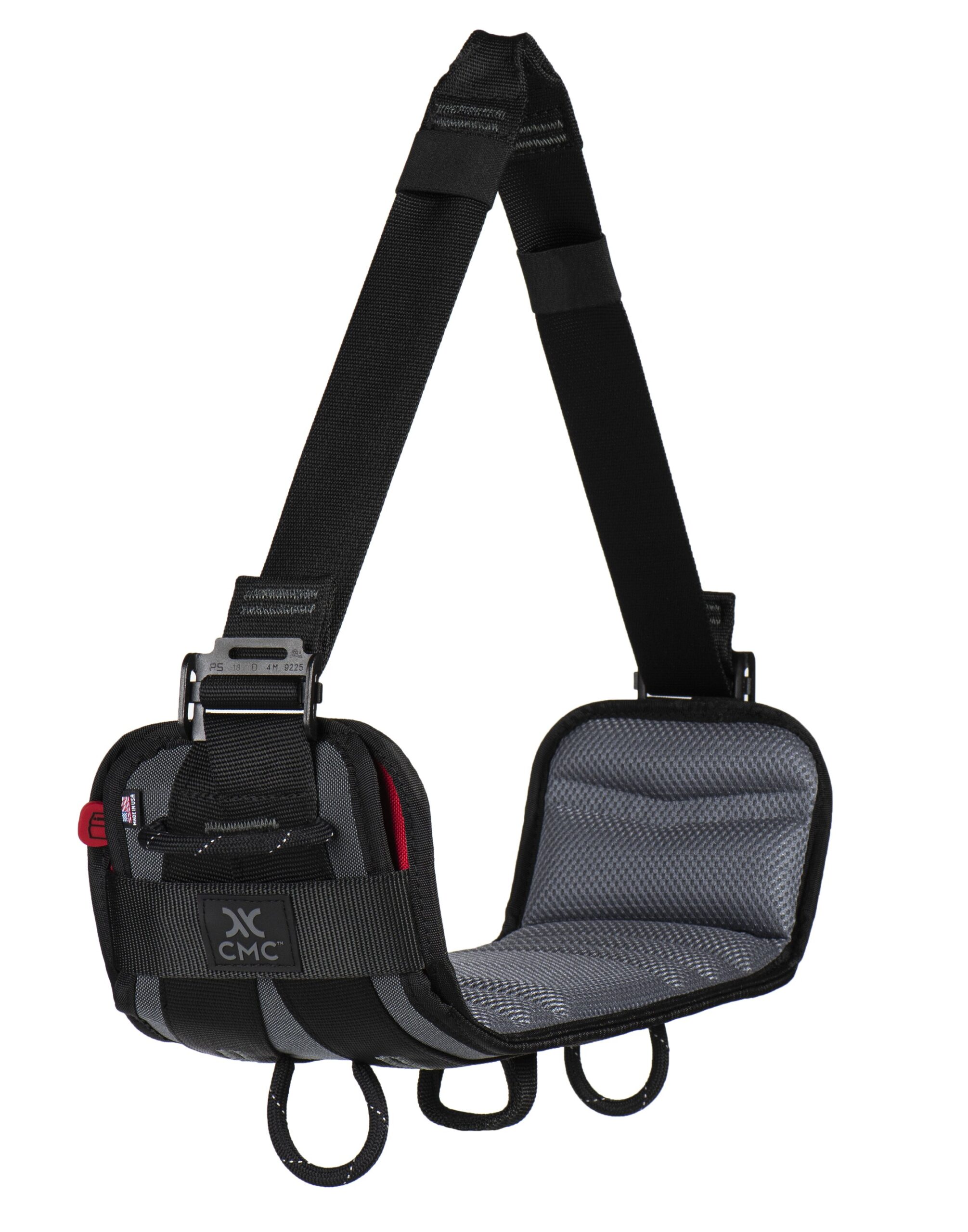 Our SkySaddle™ is a harness-mounted work positioning seat that provides the ultimate in comfo