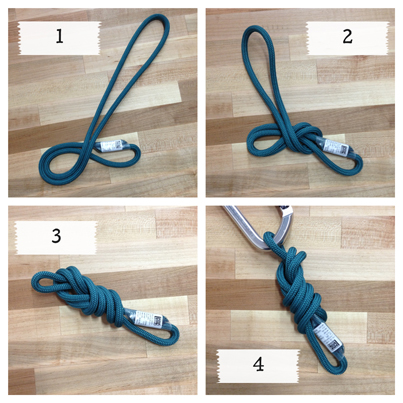 Attaching Sewn- or Bound-Loop Prusiks
Courtesy of Kevin H., CMC Rescue employee-owner and a member of Santa Barbara County Search and Rescue.
Here's yet another way to attach a Sewn- or Bound-Loop Prusik to your harness, minimizing the possibility of it becoming snagged on brush in the backcountry, or on a vehicle during a rescue. Think of the possibilities of having an even more organized Truck Cache or increased space in your Pro Pocket for more hardware. Just follow these simple steps. If you have a method that you'd like to share, please tell us!