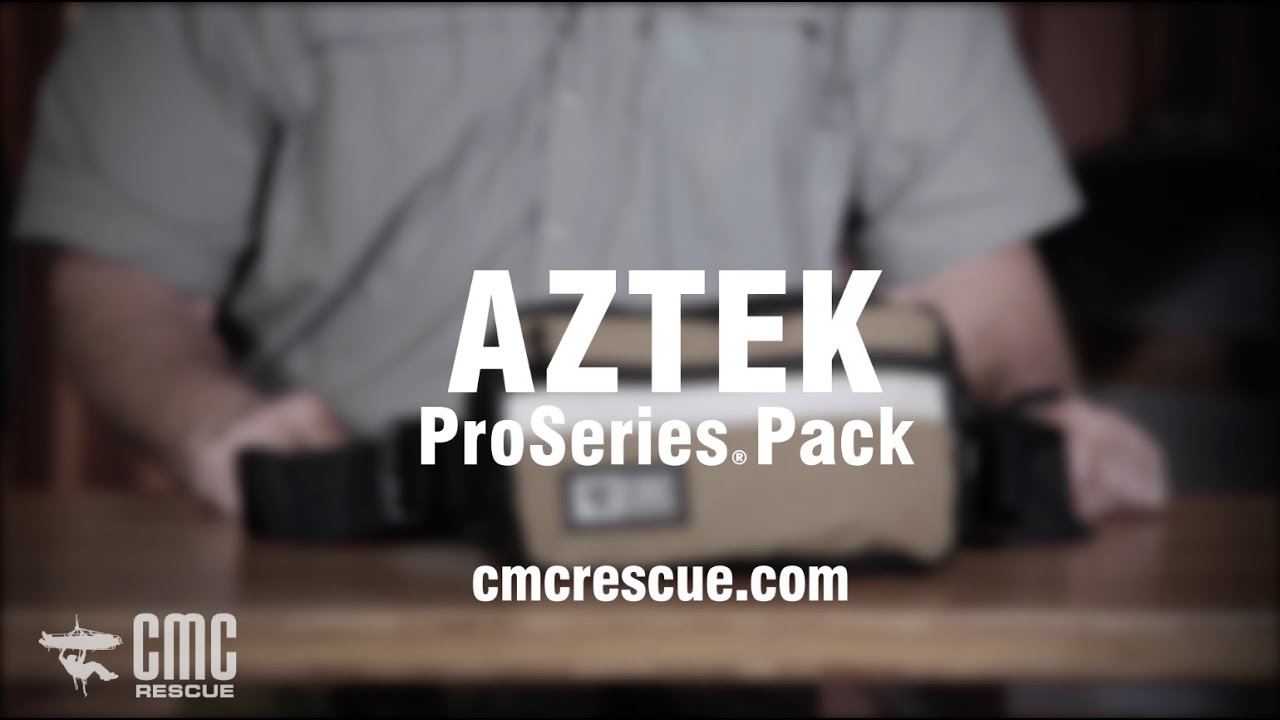 AZTEK ProSeries® Pack
Created for rescuers, by rescuers, the AZTEK (Arizona Technical Edge Kit) ProSeries® Pack combines intelligent design with rugged durability. In this short video, CMC Rescue School Senior Instructor, LeRoy Harbach details all the features of the AZTEK pack, including the specially-engineered compartments, buckles and attachment points.
In keeping with the philosophy of the original AZTEK system developed by Reed Thorne of Arizona-based Ropes that Rescue, the pack itself maintains a simple, efficient and compact design without compromising innovation or accessibility.
The CMC Rescue AZTEK ProSeries® Pack features:
Two compartments for storage of the AZTEK System; one side housing the AZTEK Omni Set-of-Fours, the other side housing personal travel restraint;
Tough Cordura® nylon material;
Rugged mesh-panel bottom allowing for stowed wet cord to breathe;
Top compartments' double zippers giving quick, easy access from either side;
Unique Garage Pocket™ for stowing and concealing cord bridge running from pocket-to-pocket. It also guards against UV exposure and trail hazards;
An outside zippered pocket, ideal for carrying small items such as a field guide, cell phone, exam gloves, trauma sheers, or multi-tool;
Gear loops that can hold up to four rescue-size carabiners;
Exterior reflective strip which significantly increases visibility;
An integrated, adjustable harness attachment strap so it can be worn around the waist or thigh;
Tension-lock buckles that tighten and hold the adjustment securely, while allowing quick rotation for access or release when required.