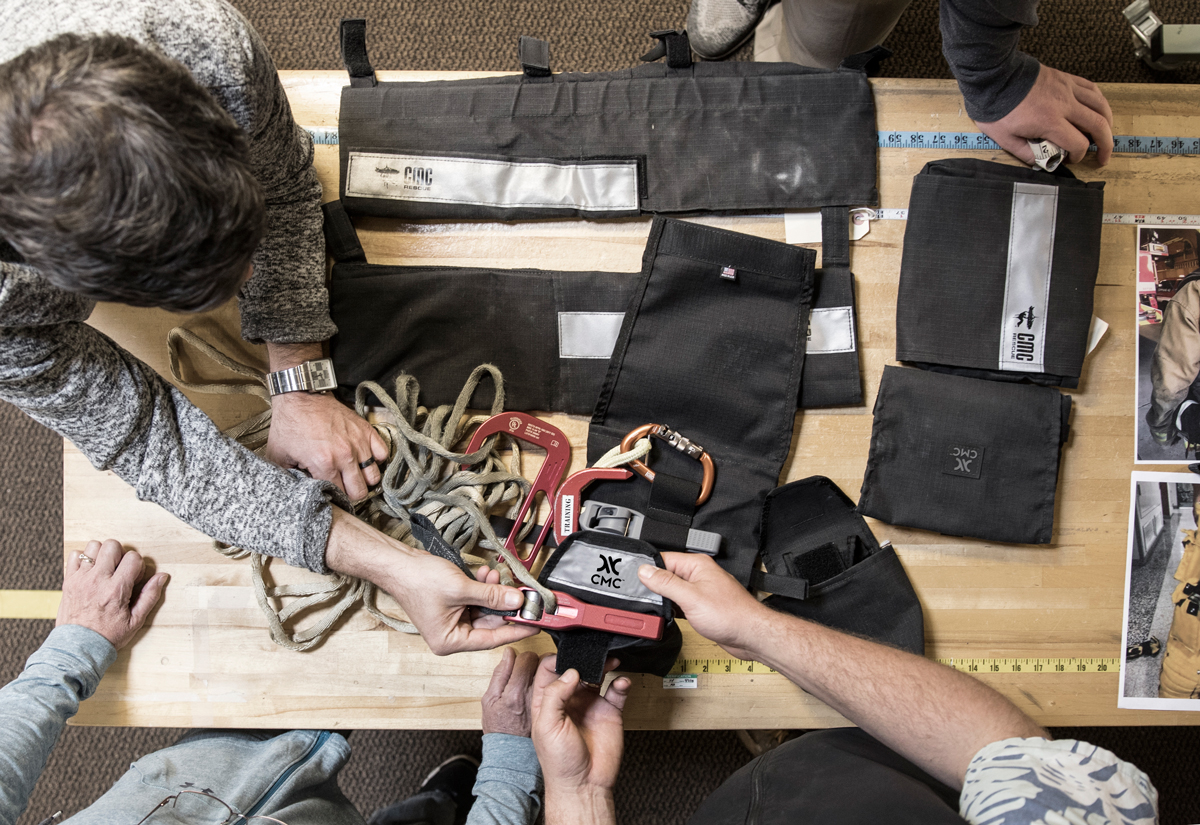 Building a Better Escape System
Between station wear, turnout gear, helmet, boots, SCBA and various other tools, firefighters carry a heavy load. The personal escape–or "bail out"– kit is another essential component of a fire fighter's turnout gear, serving as a critical measure against serious injury or death when trapped in a burning structure. For firefighters in this scenario, every second counts, and the stowing, deployment and operation of their personal escape kit could mean the difference between life and death.
At CMC, product development is driven by our mission to help save lives with equipment and training that allow our customers to do their jobs more safely and with greater efficiency. Feedback from fire fighters and our own CMC School revealed that current escape systems could be significantly improved. According to Product Engineer Ole Kils, "Our meetings with various fire departments throughout the development process made it clear that the end user really is looking for a comprehensive escape solution that includes not only the bailout system per the NFPA definition (hook, escape line, descent control device and tether), but one that also considers the packaging on, and connection point to the firefighter. This highlighted the need to design a more lightweight and compact system. Reducing overall volume and bulk opens up the door to packaging the system in new and potentially better places on the firefighter. This can provide real benefits when bailing out through better ergonomics and accessibility to deployment. It also improves the overall experience of carrying the system by creating less obstructive packaging with reduced chance of entanglement during normal firefighting duties."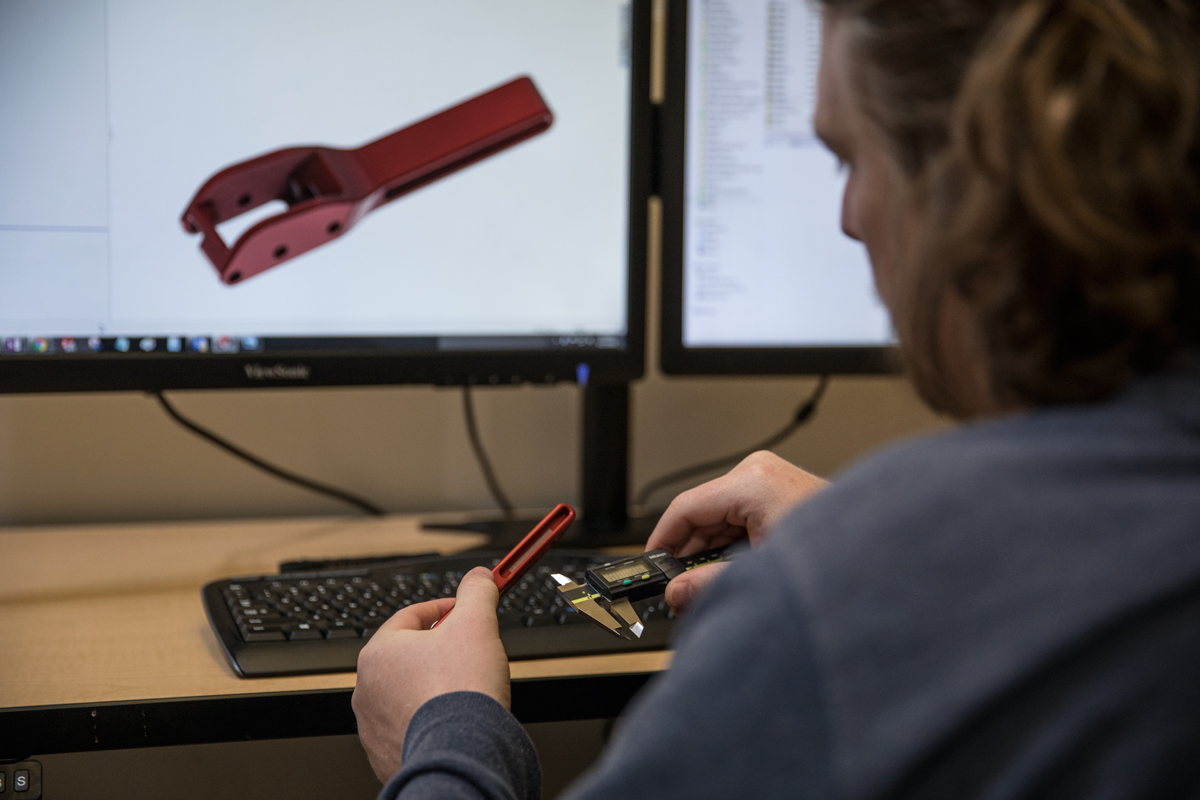 Our engineering team approached the redesign of the personal escape system by carefully considering every step of a typical bail out scenario and the standard procedures of performing an emergency egress, from deployment to descent. The design process proved to be a true study in the anatomy of a bail out, from how a firefighter moves along the floor due to thermal stack and negotiates an exit out of a window, to the optimum shape of the descender to prevent hang-ups on a sill and the ergonomic handling of it upon exit. In addition, the involvement of the CMC School and urban fire departments was invaluable to the overall development of the new system.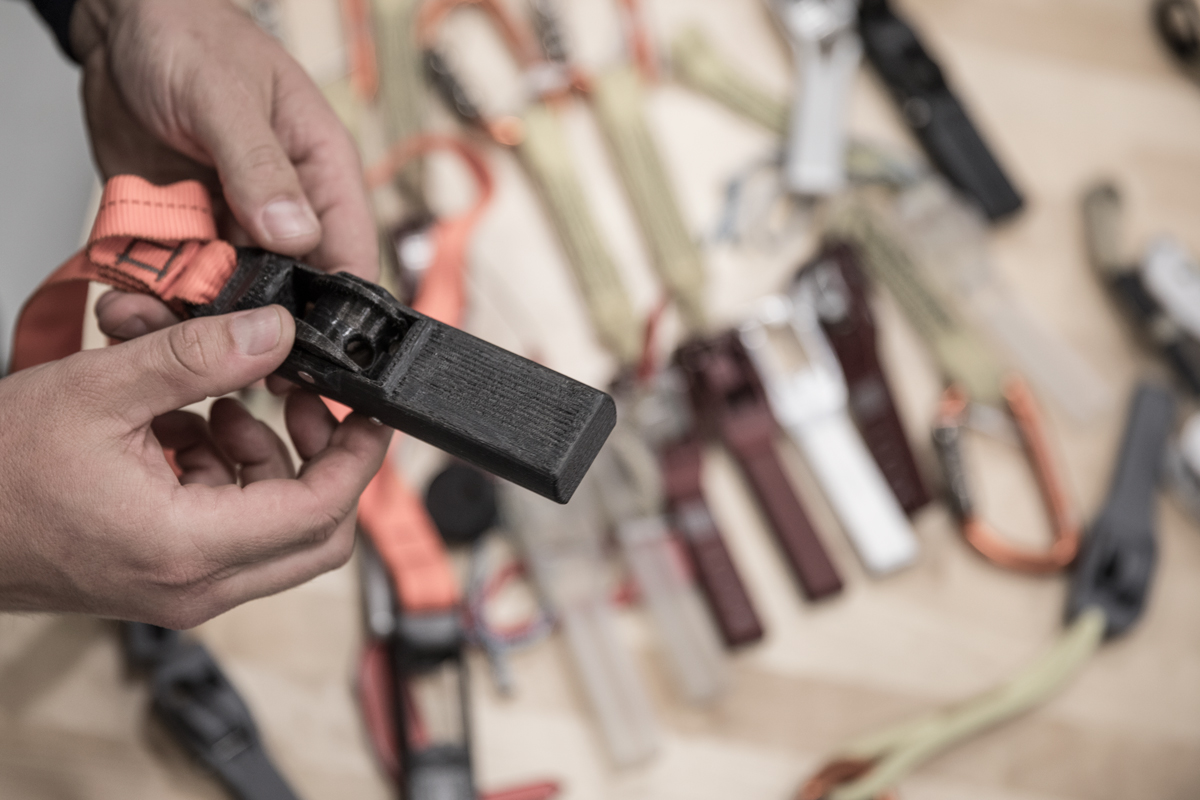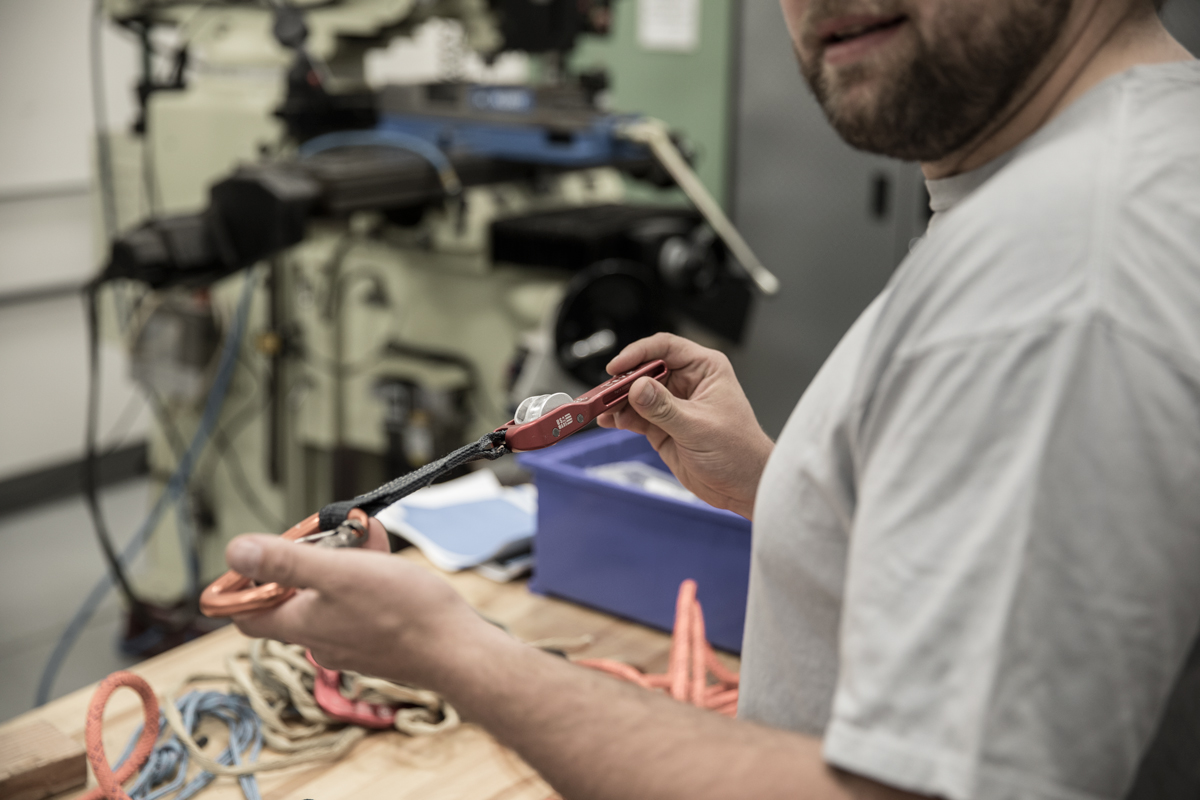 Throughout the extensive prototyping process, feedback ranged from simple things like the desire to have a non-slip knurled handle on the descender, to more complex and nuanced issues surrounding progressive descent control and fail-safe edge mitigation. Designed as the fulcrum of the entire escape system, the LEVR™ device dictates pay-in/out, ease of exit and controlled descent. Its exclusive use of Fire Escape Web™, which weighs less and packs at a lower volume than traditional escape cord, also allows the overall system to maintain a smaller profile than other bail out systems. As an innovative product, the new LEVR descender has truly raised the bar in design and engineering for CMC.
The LEVR™ Escape System is the lightest and most compact fully featured system available, and offers improved descent control, fast and easy payout and reliable edge transition compared to other systems.
Learn More about the LEVR™ Escape System.