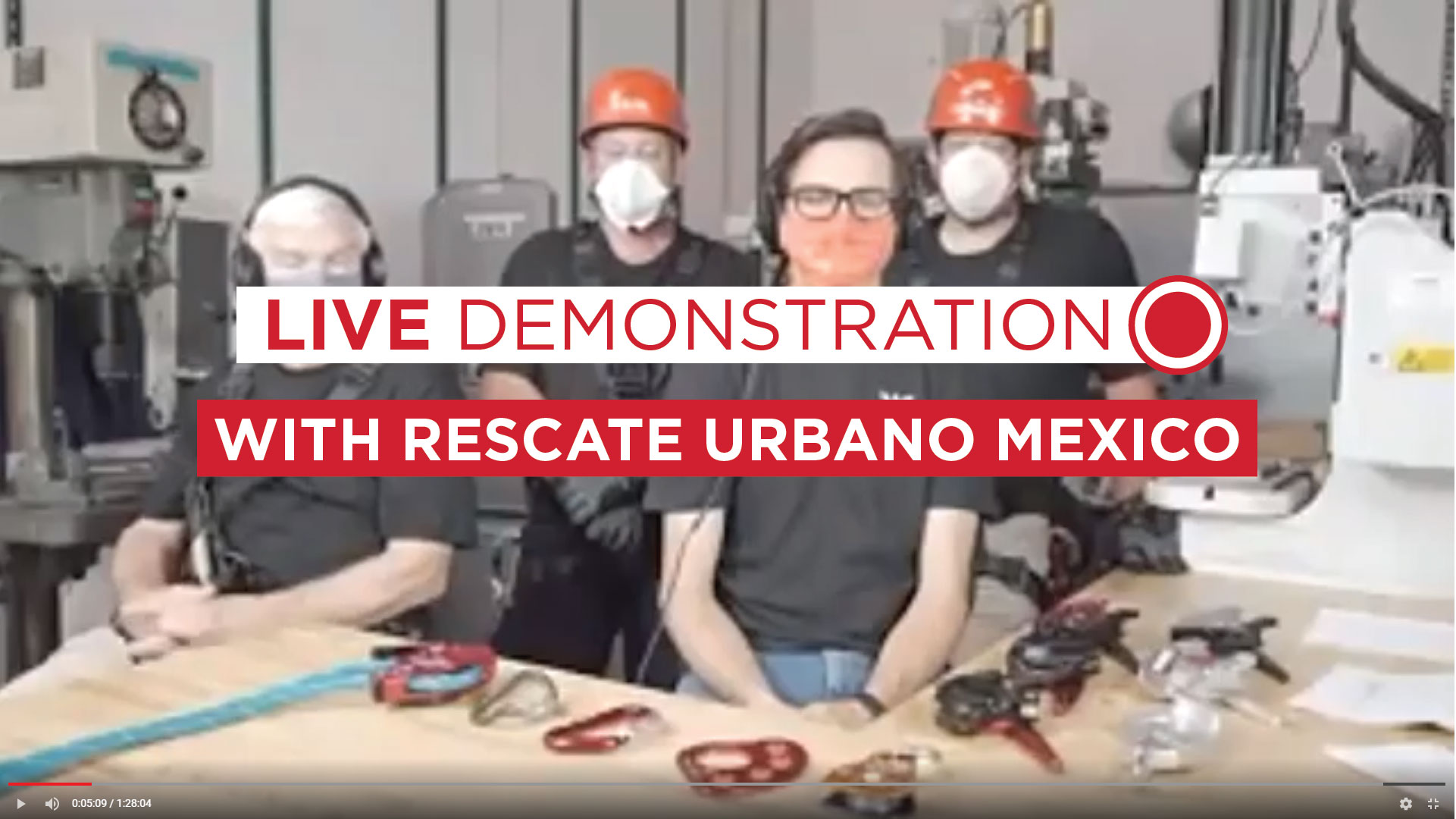 CLUTCH Live Demo in Spanish
CMC performs a live demonstration of the CMC CLUTCH™ BY HARKEN INDUSTRIAL™ in partnership with Rescate Urbano Mexico. This presentation is narrated in Spanish and dialogue is provided in both English and Spanish. This is a rough cut of the behind the scenes session.
Summary of the Demonstration:
The CLUTCH is shown in a hauling and lowering scenario with 3:1 and 5:1 mechanical advantage systems. CMC Instructors run through both the mirrored TTRS and the nested Double CLUTCH configuration. The CLUTCH is then used for rappelling, ascending, and rappelling again. The transitions are smooth, efficient, and easy to execute. At the beginning and end of this demonstration, CMC's Director of Engineering answers questions from the moderator and the audience.
More about the CLUTCH:
The CLUTCH is the latest evolution in rescue and rope access hardware. Suited to a multitude of rigging operations, the CLUTCH moves seamlessly between anchor-based systems and personal use – allowing technical rope professionals to haul, lower, ascend, descend, belay, and run TTRS. The CLUTCH is loaded with features that offer exceptional safety, efficiency, versatility, and ease of use.
____________________________________________
CMC realizó una demostración en vivo del CLUTCH ™ de CMC/HARKEN INDUSTRIAL ™ en conjunto con Rescate Urbano México. Esta presentación está narrada en español y el diálogo se proporciona tanto en inglés como en español.
Resumen de la demostración:
El CLUTCH se muestra en un escenario de izado y descenso con sistemas de ventaja mecánica 3: 1 y 5: 1. Los instructores de CMC ejecutan tanto el TTRS reflejado como la configuración de Double CLUTCH paralelo . Luego, el CLUTCH se utiliza para hacer rappel, ascender y volver a descenso . Las transiciones son suaves, eficientes y fáciles de ejecutar. Al principio y al final de esta demostración, el Director de Ingeniería de CMC responde las preguntas del moderador y la audiencia.
Más sobre CLUTCH:
El CLUTCH es la última evolución en equipo de rescate y accesos verticales. Adecuado para una multitud de operaciones de aparejo, el CLUTCH se mueve sin problemas entre los sistemas basados en anclajes y el uso personal, lo que permite a los profesionales técnicos de cuerdas izar, bajar, ascender, descender, asegurar y ejecutar TTRS. El CLUTCH está lleno de características que ofrecen seguridad, eficiencia, versatilidad y facilidad de uso excepcionales.