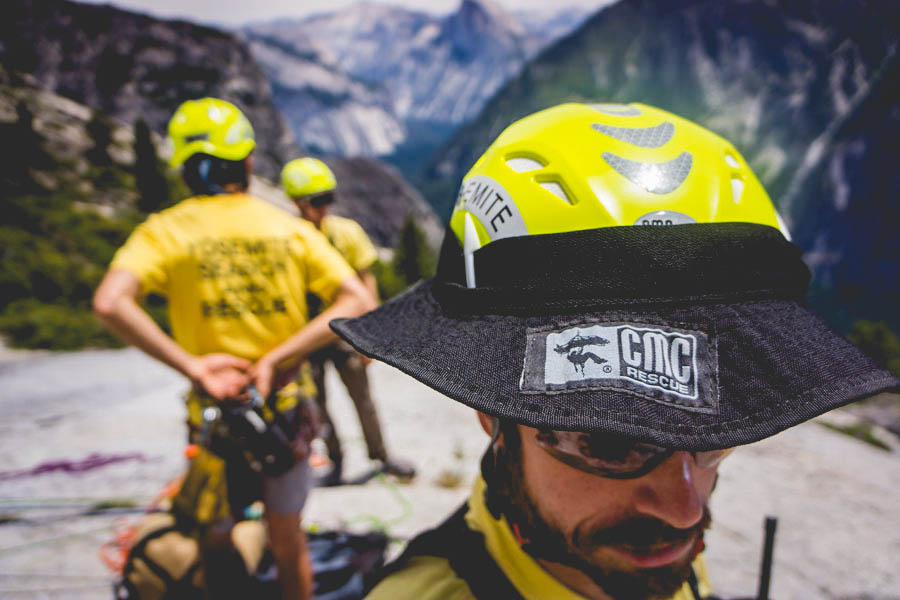 CMC Rescue and KASK America Supporting Yosemite Search and Rescue
CMC Rescue and KASK America partner to donate new helmets and visors to national park service rescuers and air crew personnel
(Goleta, Calif.) — Each year, an average of 250 visitors are lost, injured or die in the 1,500 square miles of the mostly rugged terrain that constitutes Yosemite National Park located in California's Sierra Nevada mountains. In any given week, team members from Yosemite Search and Rescue (YOSAR) may extract an unconscious person from a wrecked vehicle, cross a swollen stream to reach a lost or stranded hiker, rappel from high atop the sheer granite walls of El Capitan or Half Dome or be hoisted from a helicopter to retrieve a severely ill or injured climber. YOSAR was established in the 1960s to respond to such emergencies with a cadre of trained professionals.
To help to add greater uniformity to the equipment cache of YOSAR rescue teams, CMC Rescue, Inc., in partnership with KASK America, has donated 32 Italian-made KASK SuperPlasma Hi-Viz yellow helmets and 12 clear helmet visors. The donation is valued at more than $5,000.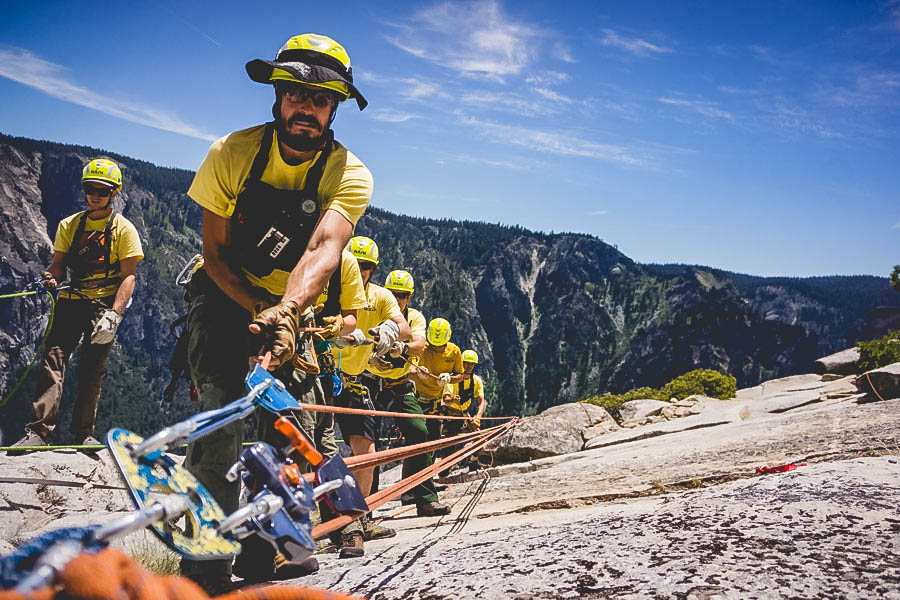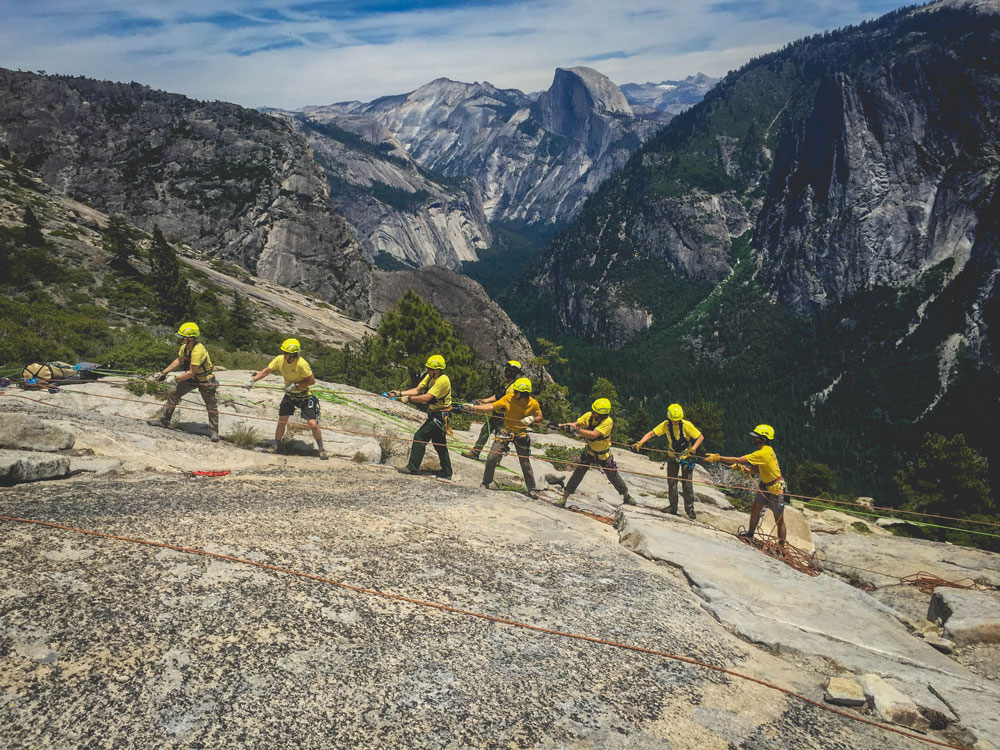 The new helmets will be used first at YOSAR's rescue training held at Tuolumne Meadows in the eastern section of the park. The high-visibility yellow color with reflective and glow-in-the dark features will increase the team's nighttime exposure. YOSAR's helicopter rescue team will add anti-fog, scratch-resistant KASK visors to their helmets.
Specifically designed for professional rescue and work-at-height applications, Kask Super Plasma helmets are lightweight, compact, amazingly comfortable and well-ventilated. They are equipped with protective aluminum anti-intrusion grills to deflect debris and water. The outer shell is made of high-density ABS plastic designed to withstand significant impact, and the four fastening points of the chinstrap are designed to decrease the risk of helmet loss in case of an impact during a fall.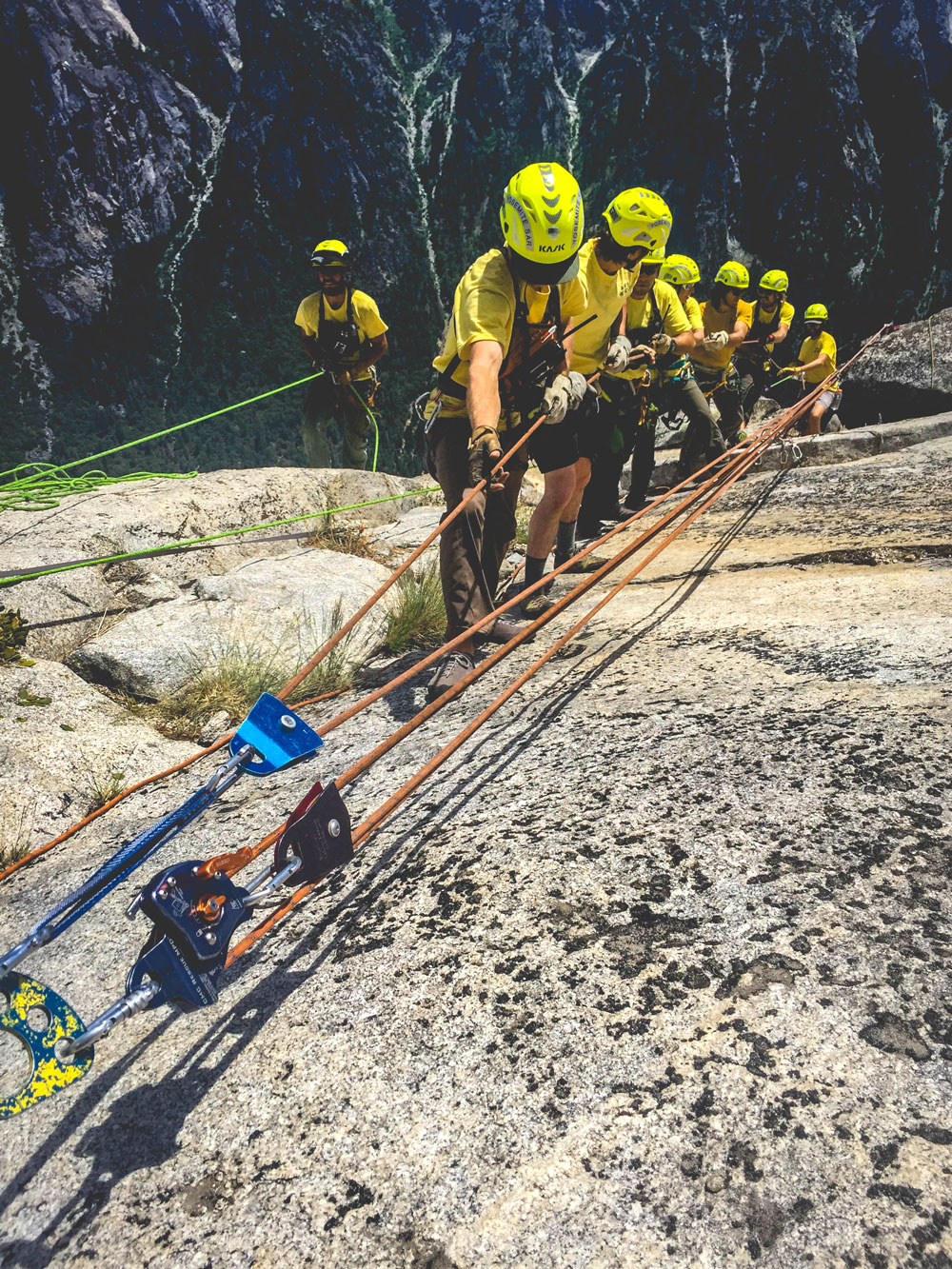 "We know that having the proper equipment for each critical call is of the utmost importance for safety and efficiency," said Joe Flachman, CMC Rescue's Business Development Manager. "Because our company's mandate has always been to offer the best specialized equipment available for rescuers, we were pleased to partner with KASK America as a distributor and to jointly offer this donation to YOSAR."
Gian Paolo Pasini, President and CEO of KASK America Inc. said: "YOSAR has been, throughout its history, one of the most innovative rescue organizations worldwide, especially with regards to Heli Rescue techniques. Hence, it is a great honor for us to support the men and women of the YOSAR team with our search & rescue helmets".
About CMC Rescue
CMC Rescue is a distributor of KASK rescue helmets in the U.S. and Canada and other countries around the world. For more than 37 years, CMC Rescue has been developing innovative tools and techniques used by professionals in the fire service, USAR, wilderness rescue, tactical, rigging and work-at-height industries. Today, the CMC Rescue brand is synonymous with technical rescue and rescue training worldwide. An employee-owned company, CMC Rescue is ISO-9000 certified. For more information, visit www.cmcpro.com.
About KASK America
KASK America is the U.S. operation for Italy-based KASK, which specializes in the design and manufacture of world-class safety helmets used for recreation, search and rescue and work safety. Founded in 2004, KASK is an innovative company with a talented team of expert engineers and partnerships with Italy's market-leading factories. Carefully monitored safety tests and the innovative technologies used in the design of KASK helmets guarantee quality. For more information, visit www.kask.it.
About Yosemite National Park
Designated a World Heritage Site in 1984, Yosemite National Park is internationally recognized for its spectacular granite cliffs, waterfalls, clear streams, giant sequoia groves and biological diversity. More than 3.7 million people visit the park each year and most spend their time in the seven square miles of Yosemite Valley. On October 1, 2015, the park celebrates its 125th anniversary. For more information, visit www.nps.gov/featurecontent/yose/anniversary/index.html.
# # #
For more information, contact:
Joe Flachman, CMC Rescue's Business Development, at jflachman@cmcrescue.com or (805) 961-1622.
Gian Paolo Pasini, KASK America's President and CEO, at
gppasini@kaskamerica.us or (704) 960 4851.
Featured Gear
Pulley / Rescue Belay / Descent Control Pat. 7,658,264 The MPD allows you to go from lowering to
An Evolution in Rescue and Rope Access Head Protection  ANSI Z89.1-2014 / CSA Z94.1-15 The Kask