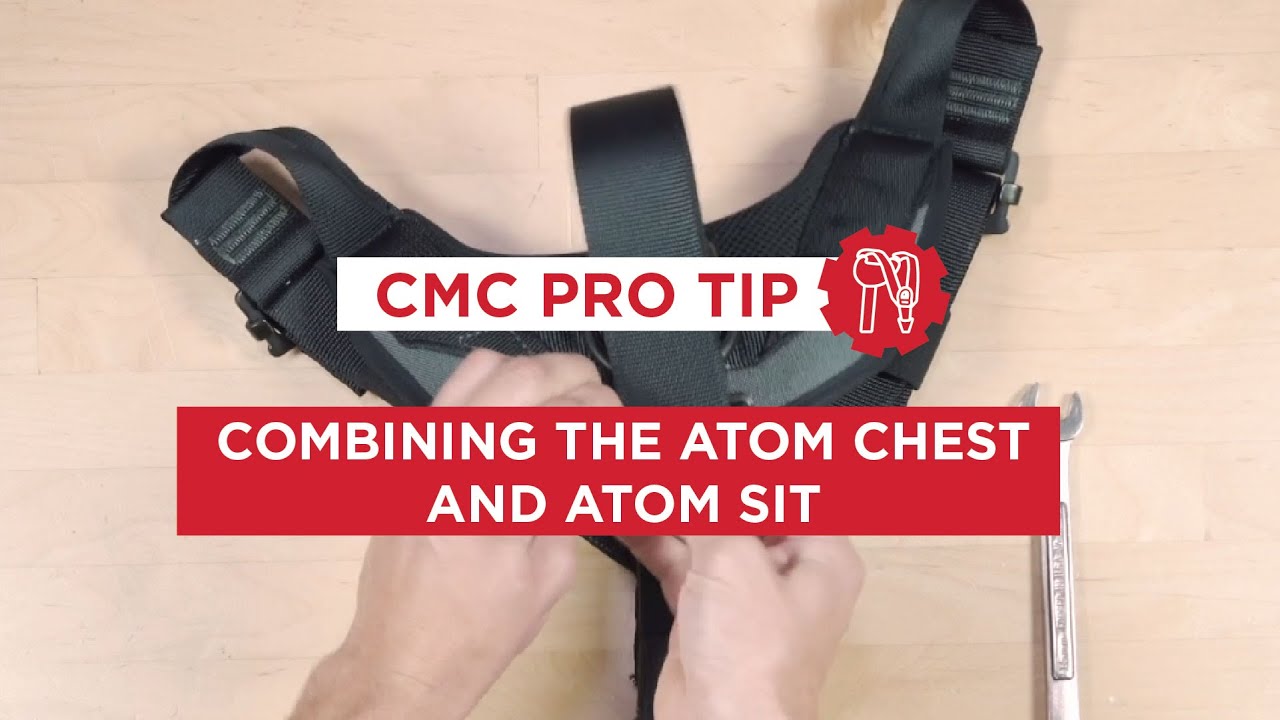 Combining the ATOM™ Chest & Sit // CMC Pro Tip
To combine the ATOM Chest Harness with the ATOM Sit Harness or BYO ATOM Sit Harness, follow the steps below and refer to this Pro Tip Video. The ATOM Chest transforms these Sit models into a full body NFPA Class III Life Safety Harness. This modular unit is quickly and easily assembled for team members who transition from working on the edge to working on the rope. Compatible with CMC's Chest Ascender Kit and built with multiple steel attachment points, the ATOM Chest delivers safety, comfort, and next-level versatility for the rope technician.
**Full Transcript Below**
1) Remove the dorsal webbing from the slider buckle.
2) Feed the dorsal strap through the oval ring (202B) or Trapezium Quick-Link (202A) on the back of the ATOM Sit.
3) Re-attach the dorsal strap to the slider buckle of the ATOM Chest.
4) Feed the trap link through the center loop on the ATOM sit. Make sure it feeds through all of the webbing layers.
5) Tighten the trap link using a 15mm wrench.
The ATOM Chest is easily attached to current models of the ATOM Sit and BYO ATOM Sit, without needing additional hardware. For information on integrating previous models (PN# 202A) of the ATOM Sit, please refer to the product page or contact Customer Support.