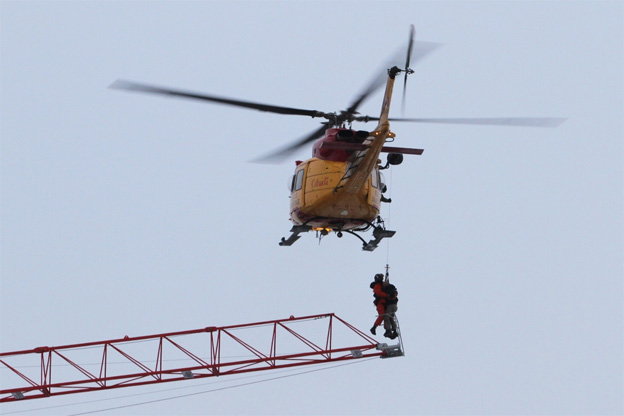 Helicopter Rescue: Plucked From Thin Air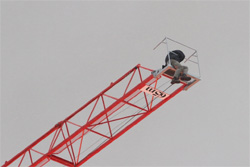 A massive fire in Kingston, Ontario trapped a worker on a construction crane prompting a military chopper be deployed to attempt the rescue.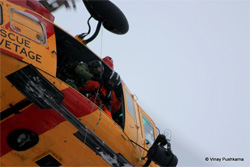 The crane operator was petrified and reluctant to let go of the crane.
The operator was trapped on the crane by the flames below due to the apartment building under construction catching fire.
He eventually moved to the end of the crane where the chopper was able to pick him up.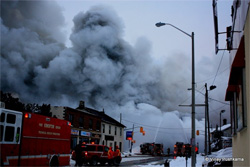 When the Search & Rescue helicopter arrived smoke completely engulfed the area. There were fears the crane might collapse from the heat generated from the flames below.
A member of the helo-rescue crew was lowered to the edge of the crane's jib and safely secured him for the hoist.
The crane operator was taken to a waiting ambulance and is believed to have sustained minor injuries.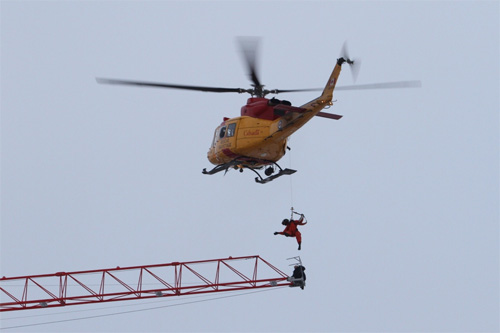 The fire broke out at a downtown student residence building under construction and it is reported the building was completely destroyed. An evacuation zone was set up for the safety of those in the surrounding area.
(Video by The Canadian Press provided by wrlnews YouTube channel.)
(Video by BBC News provided by BBCWorldNewsWatch YouTube channel.)
The Canadian Red Cross assisted evacuees and an emergency shelter was set up where people could stay warm and attain food and clothing.
Helo rescue originally reported by CTV News, a division of Bell Media Television. © 2013 Bell Media, All rights reserved. Some images published by Bell Media copyrighted by Vinay Pushkarna and Paul Rose.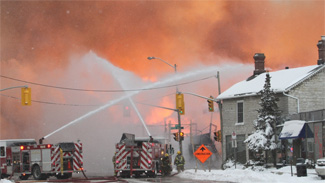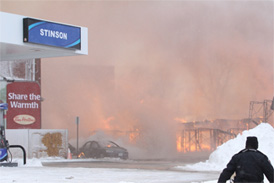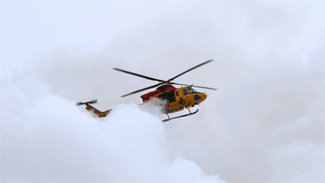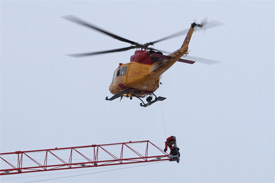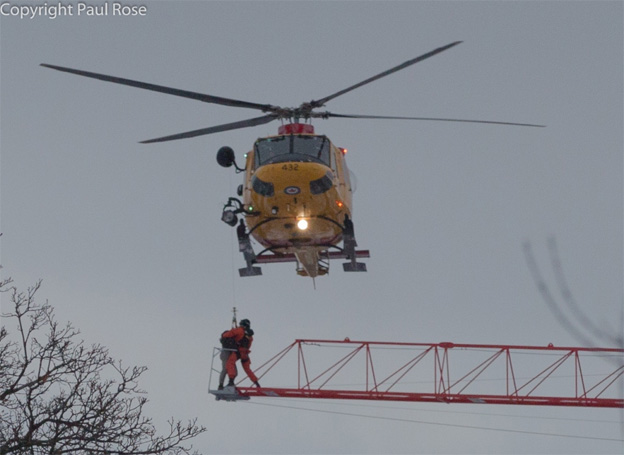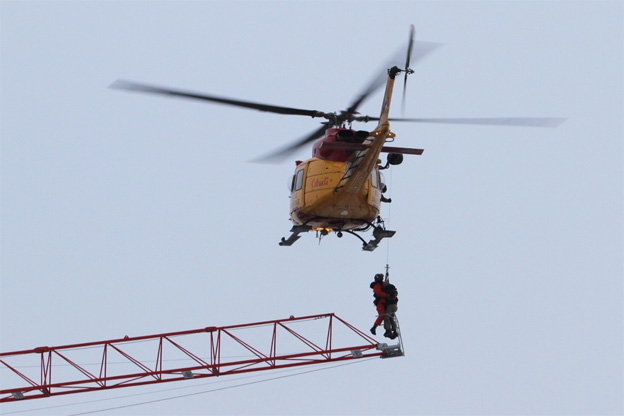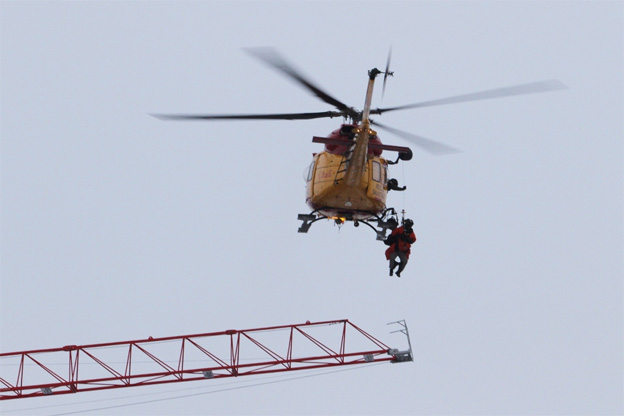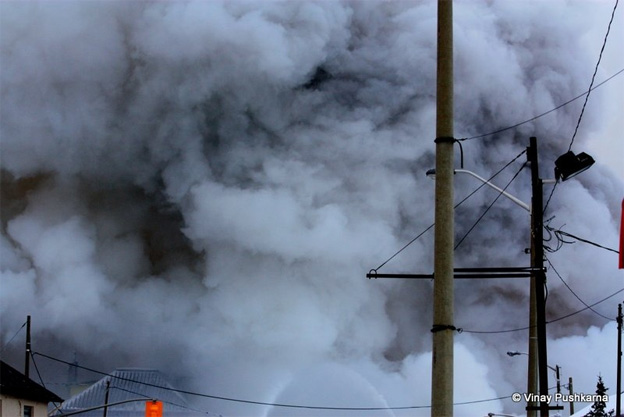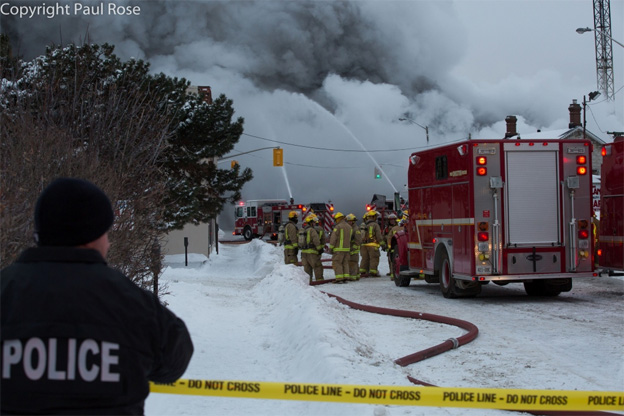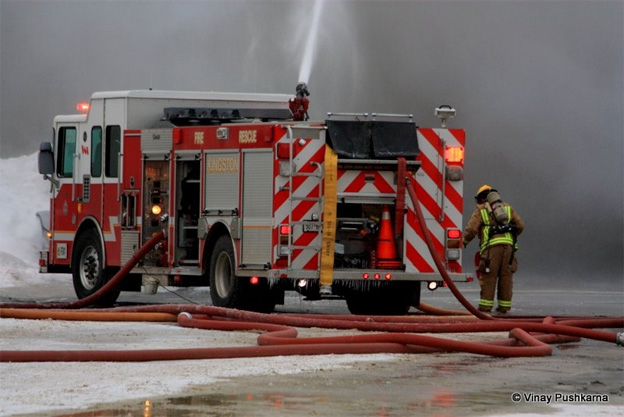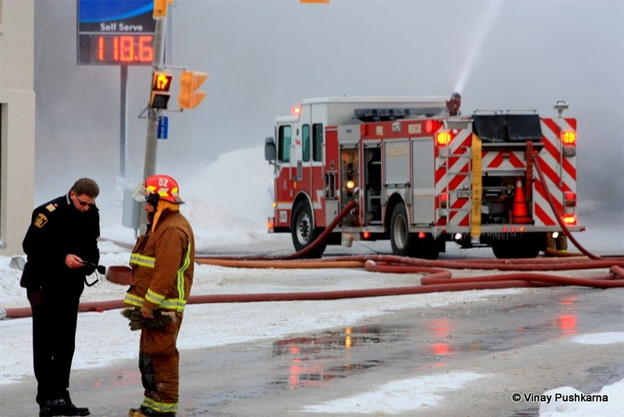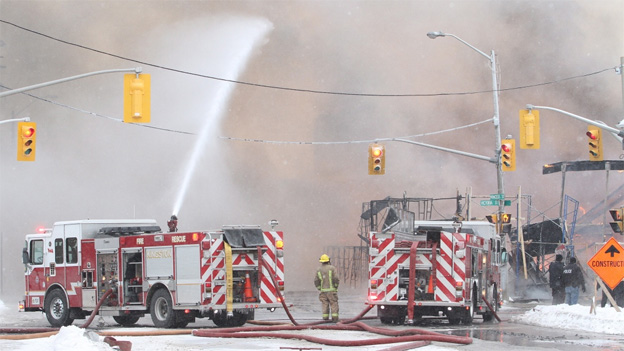 Featured Gear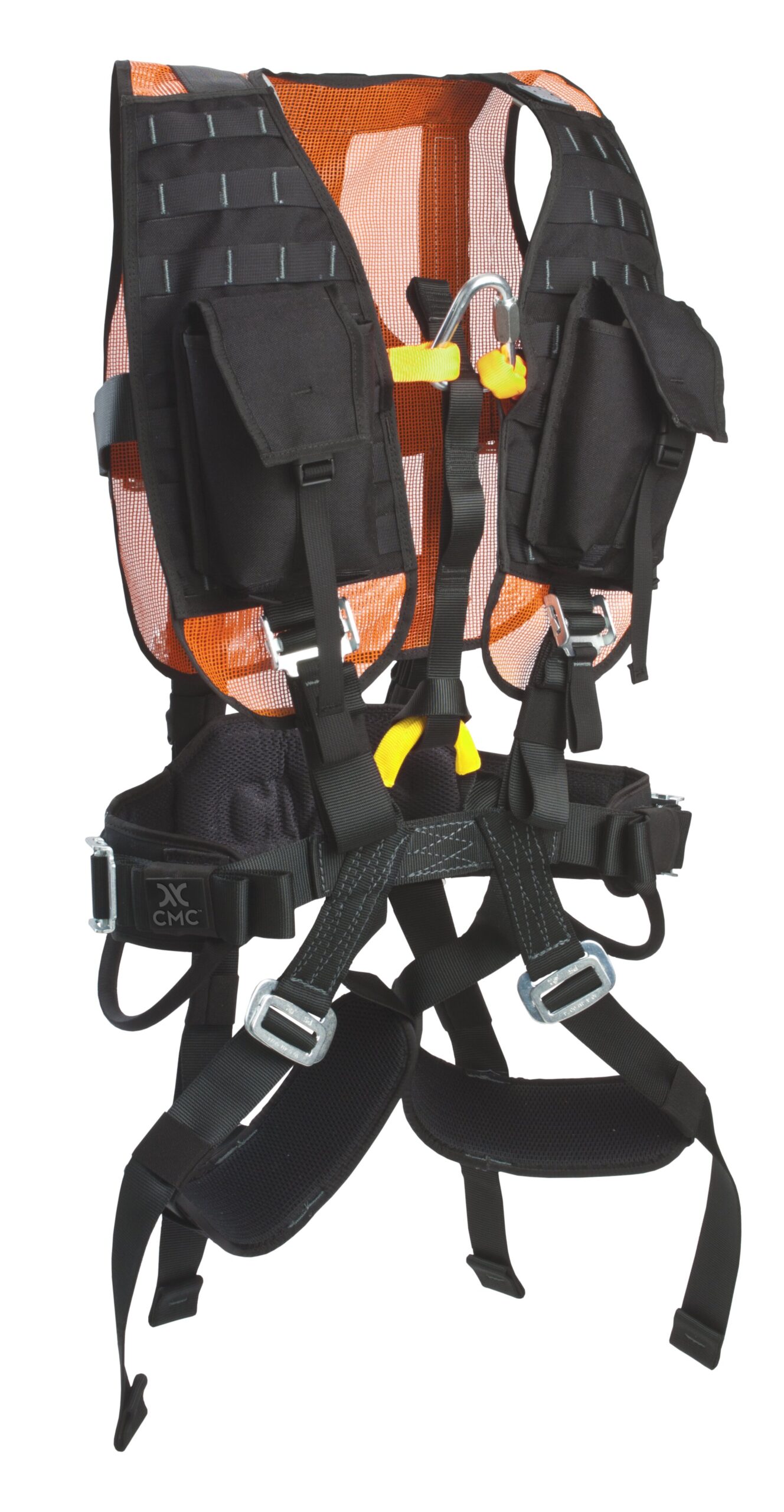 Designed for aircrews by aircrews, the full-body Helitack Harness brings operator comfort, safety an
CLEARANCE!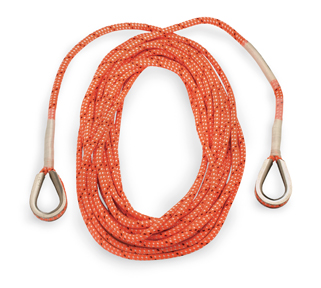 The CMC Short Haul Line features synthetic fibers that deliver an unbeatable strength-to-weight ra