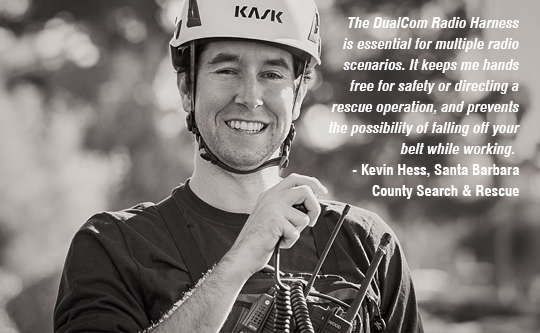 Product Profile: The CMC DualCom™ Radio Harness
Santa Barbara County Search & Rescue Team Member, Kevin Hess, shares his experiences patrolling a college community and why the DualCom Radio Harness is essential on missions.
Halloween in Isla Vista (California) can get pretty crazy. When patrolling, we need two radios for two radio frequencies – one for operations on the ground and one to communicate with HQ. With the DualCom Radio Harness I keep an extra pair of medical gloves for all the contaminants you might encounter. I once had a teenage mutant ninja turtle jump through a window, and I've seen bottles broken over helmets at the height of Halloween madness.
The DualCom Radio Harness is essential for multiple-radio scenarios. It keeps me hands free for safety or directing a rescue operation, and prevents the possibility of falling off your belt while working. In addition, it can easily and securely keep important maps, electronics and other equipment such as GPS, Thermal Imager, and Night Vision close at hand. There's also room for a notepad and pens. When the radios are not in pockets or on belt loops, it prevents pulling on the pants and belt so you stay more comfortable and there's no need to hike up your pants during work.
Kevin Hess
Santa Barbara County Search and Rescue
Featured Gear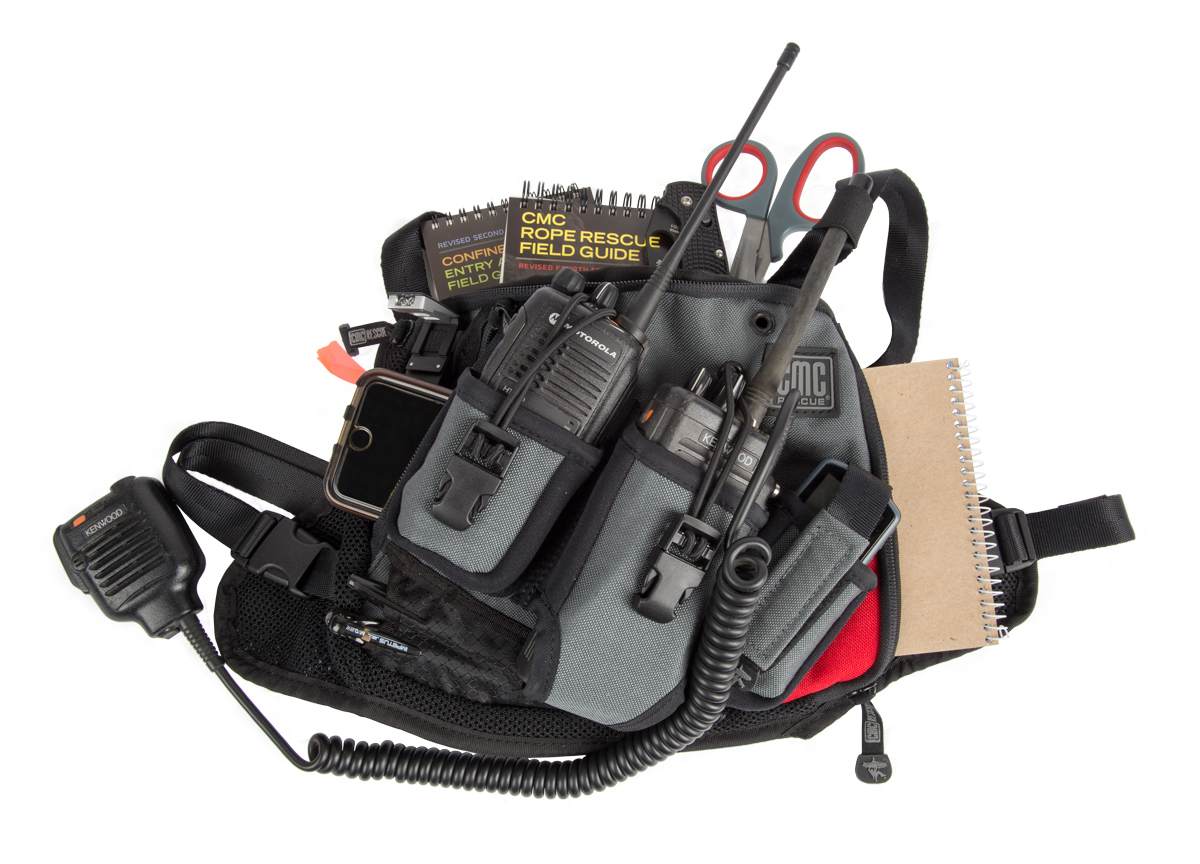 Years of proven in-the-field experience and valuable customer feedback have helped CMC develop the m