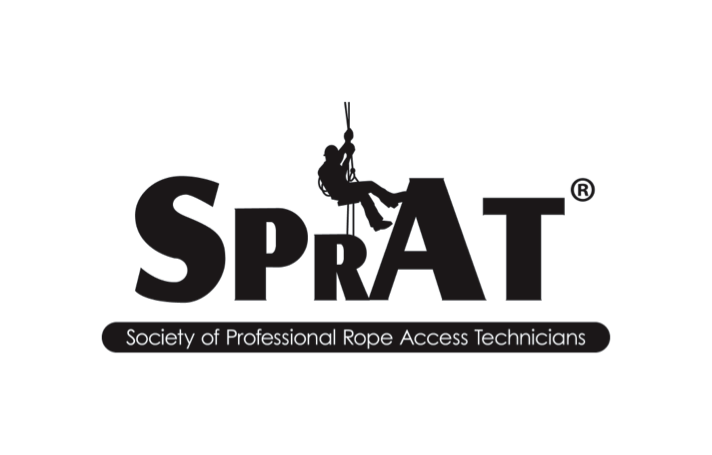 Society of Professional Rope Access Technicians SPRAT
This article was written and submitted by Matthew Waskiewicz, a SPRAT Level III Supervisor and Instructor as well as a SPRAT evaluator candidate (see full bio below).
The Society of Professional Rope Access Technicians (SPRAT) was founded in the mid 1990's to address the growing work at height community in North America. CMC Rescue was there in the formative years as the organization developed, and continues to support the industry with technical data and equipment. SPRAT provides specific standards and legislation for companies providing Industrial Rope Access services, and is a member based organization. Companies or individuals can become voting members within the organization.
SPRAT continues to evolve as Industrial Rope Access continues to become a more accepted means of access. Industries of application include Oil and Gas, Wind Power, Geotechnical and Infrastructures. Certified Technicians are capable of accomplishing many tasks including inspection, maintenance, installation and repair. The basic concept is that employing companies can provide a means of accomplishing these tasks in a safe and effective manner for clients, workers and the public.
SPRAT documents include Safe Practices and Certification Requirements for all employers that utilize a two-rope system used as work positioning. Independent anchors, rope and connection to the technician ensure that a "backup" system is utilized at all times. A graduated certification process relies on a technician with appropriate levels of experience as part of the work plan, and above all else, a rescue plan being part of the work plan. Companies that work under the SPRAT system tend to provide a multitude of services. Clients often see an initial potential, address the proposed job scope, and often times are blown away by the safety and efficiency SPRAT certified teams can produce.
Certification sessions are hosted throughout the world as SPRAT continues to grow. These sessions are usually accompanied with a training course. Although SPRAT does not currently require training to pass the certification, it is recommended to even the most experienced in various rope crafts to attend a training course. The certifications available are Level 1 (Rope Access Worker), Level 2 (Rope Access Lead Technician) and Level 3 (Rope Access Supervisor).
SPRAT.org provides up to date standards on their web site. As the industry continues to evolve, these documents do as well. Interested in industrial rope access? Become a voting member and participate in the various committees tasked to ensure safety continues to be the priority for industrial rope access services around the globe.
CMC Rescue continues to provide the industry with innovative products as industrial rope access continues to grow. Where work at height was once done with limited equipment, there is now a variety of gear that can be utilized for various field applications. Stay tuned to CMC Rescue's Command Post blog posts as we begin to take some of the industries newest equipment to the field and provide technical tips and equipment reviews.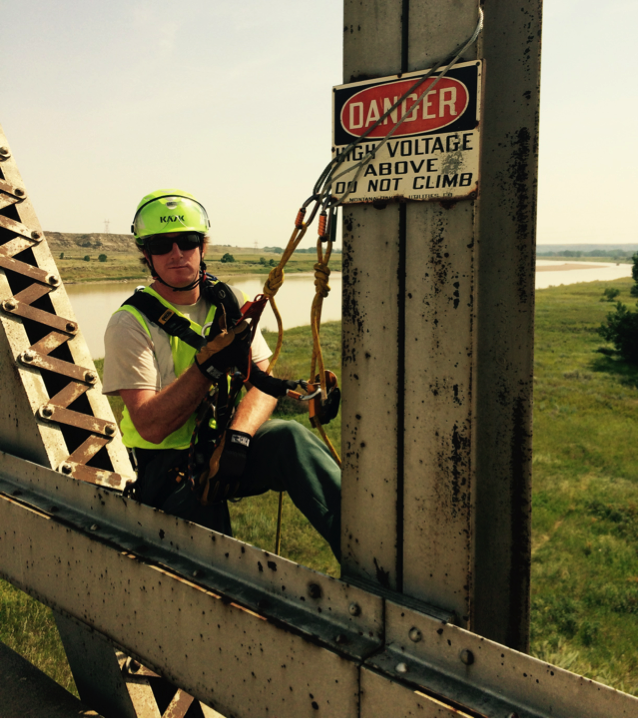 Matthew Waskiewicz is a SPRAT Level III Supervisor and Instructor as well as a SPRAT evaluator candidate. He enjoys meeting people from around the world utilizing various industrial rope access applications, and sharing knowledge with others to enhance all work at height applications. He is available at matthewrichardwaskiewicz@gmail.com