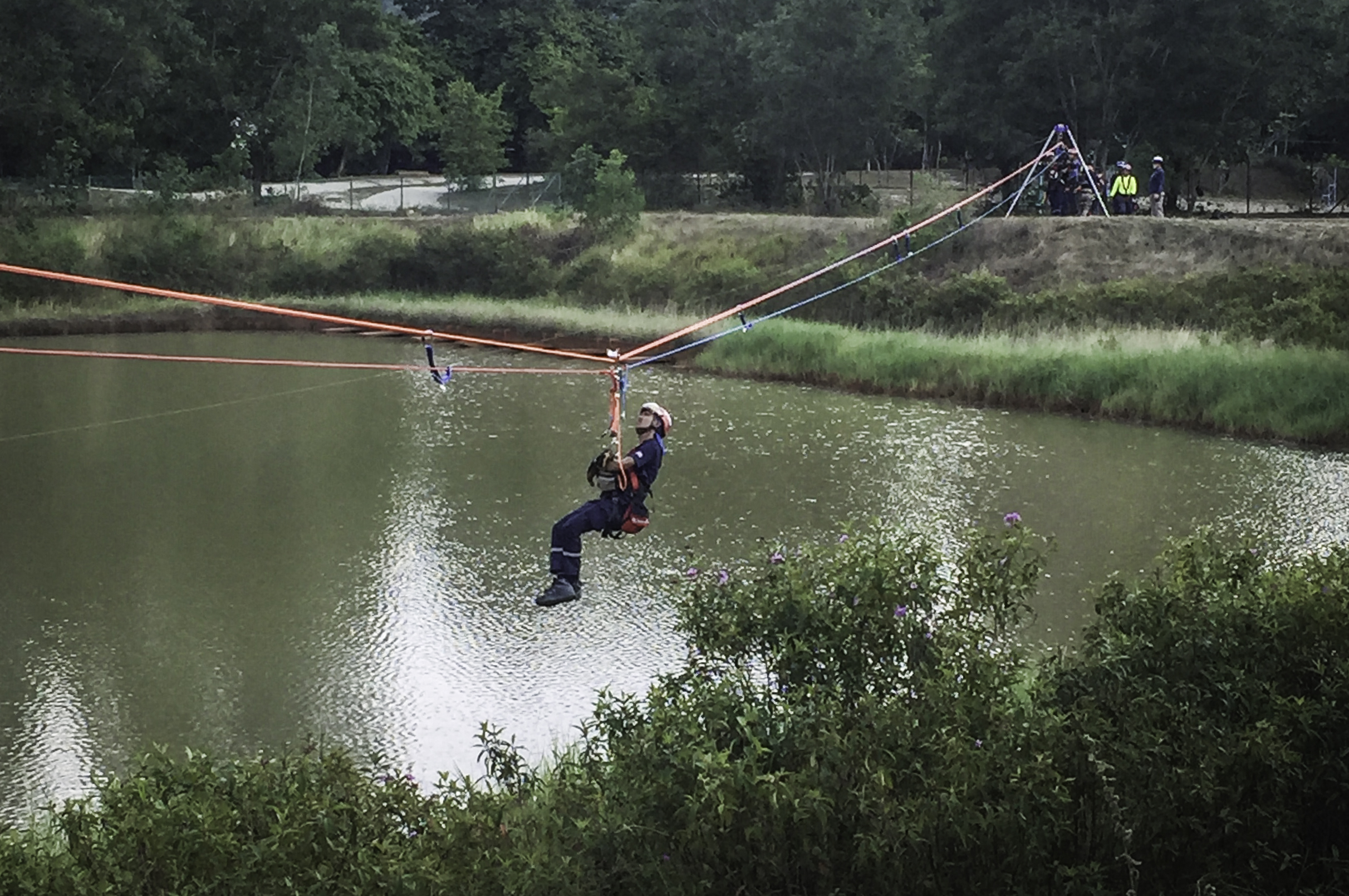 CMC School Returns to Malaysia to Teach First Ever Rope Rescue III Class
Back in March (pre-travel restrictions), CMC School Senior Instructors LeRoy Harbach and Dan Kazmierski returned to Malaysia to teach the first Rope Rescue III class ever held in the country, a follow up to their Rope Rescue I/II class held last fall. This time they were joined by 10 rescue personnel from the Special Malaysia Disaster Assistance and Response Team (SMART), 2 from the Malaysian SDCE (Civil Defense Force), 3 students from Singapore and a host/student from Qiffarah Ventures.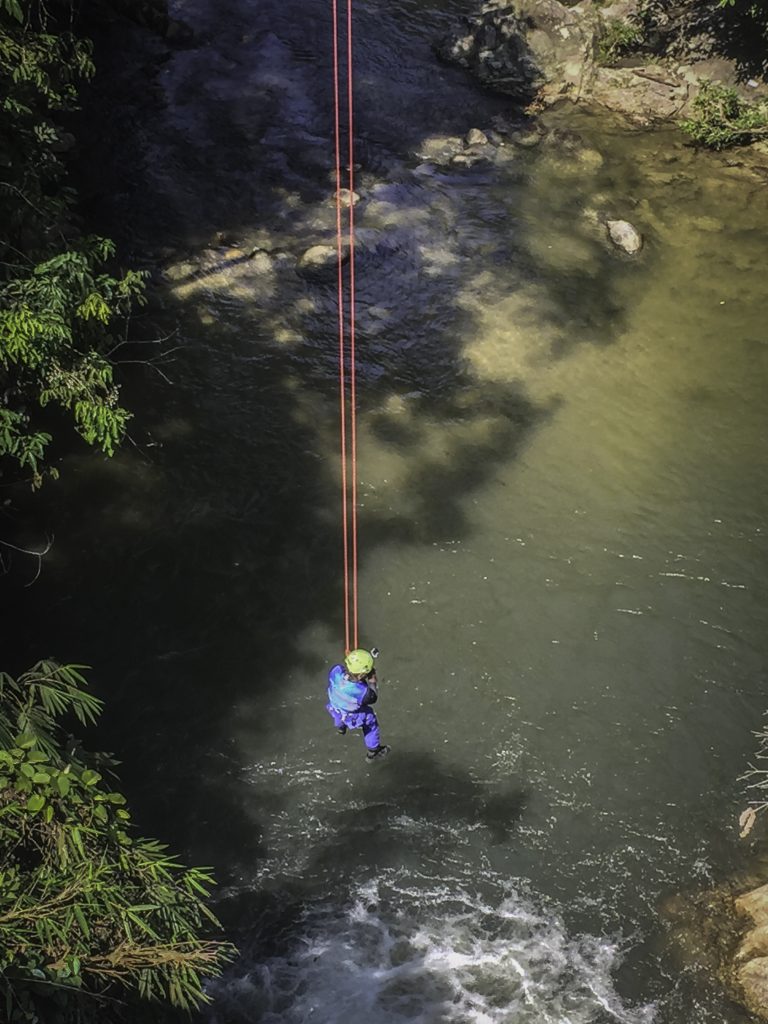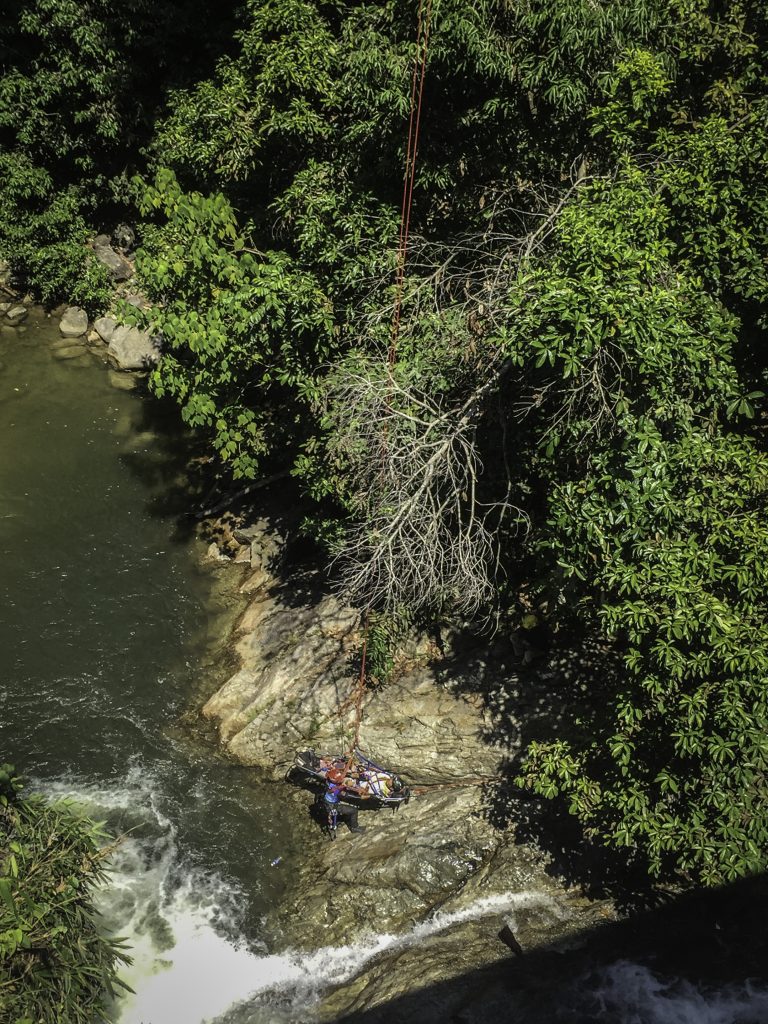 The group began the 5-day course with basic equipment training to ensure everyone was on the same page regarding operation and application. This included a thorough understanding of how the equipment reacts when various forces are applied. This was followed by a series of simulated rescues over rivers and ravines utilizing various highline configurations with AZ Vortex and AZORP. The group also practiced various litter rigging techniques and use of the Harken Power Seat. As the week progressed, the scenarios became much more complex and involved, requiring the students to access and apply the foundational techniques learned the days prior and from the I/II class.
On the final day, the students were brought to a new location and given multiple rescue scenarios designed to challenge both their problem-solving, as well as rope rescue skills. LeRoy and Dan are happy to report that the group succeeded with flying colors! All students proved to be exceptionally skilled professionals and fast learners. LeRoy, Dan and the CMC School are appreciative of the opportunity to teach these classes to an international rescue community!