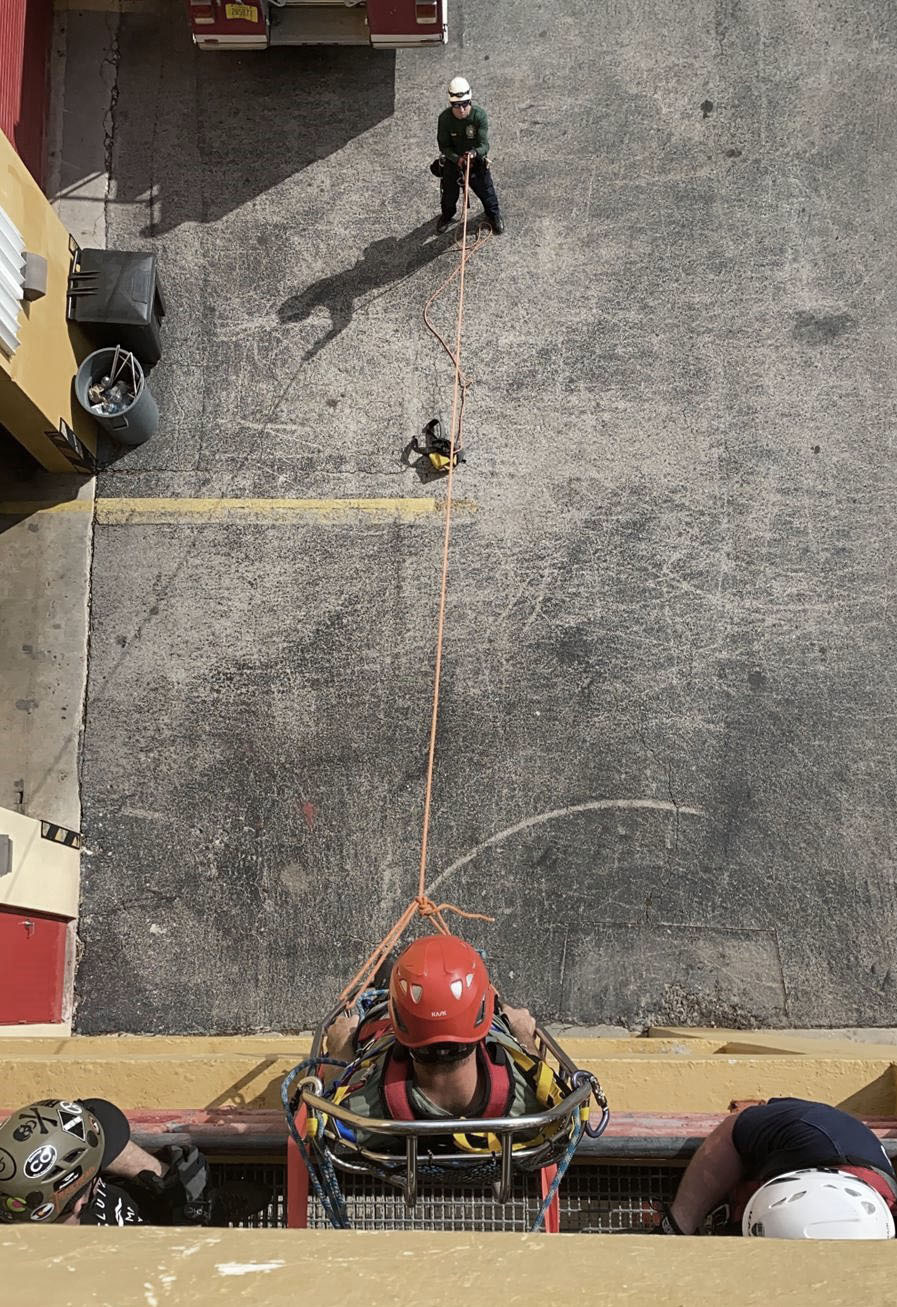 From Marketing to Mechanical Advantage, a CMC Staff Member Goes Over the Edge!
As an employee-owned company, CMC is dedicated to building the skills and expertise of its team. Rescue classes taught by CMC veteran instructors are an excellent way for many employees to gain practical knowledge of our products and their real world application.
Last month, CMC Marketing team member Jeff Longcor attended our Rope Rescue Technician I/II class in Miami, Florida, led by CMC Instructors Wayne Chapman and Jim Haakenson. Jeff was fully immersed in both the classroom and outdoor/on-rope training aspects of the week long class — which to his delight included posing as the subject in a litter edge transition over the side of a tower several stories up!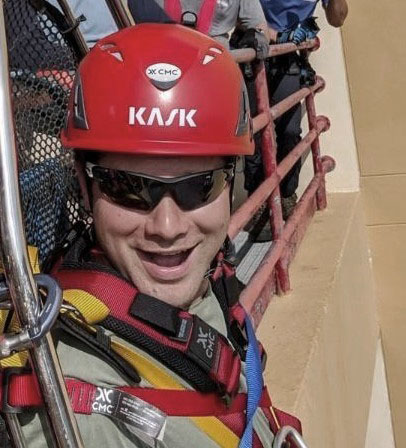 As a rock and ice climber trained in wilderness first response and crevasse rescue, Jeff had some prior experience with rope systems. However, participating in the class provided him with deeper insight into the methodology of building systems in rope rescue, the necessary equipment, and the data behind it.
In his own words, here are Jeff's top three takeaways from the course:
"Hands-on – As someone who has trained others in crevasse rescue techniques, I appreciated how the Instructors focused on learning by doing. I've always felt that hands-on experience is the best way to build new skills and the majority of this class was dedicated to simulating real-world rescue response. We had the opportunity to talk strategy, build systems, and execute rescues while receiving Instructor feedback along the way. I liked how we were given the tools and knowledge, then asked to put it all together on the spot.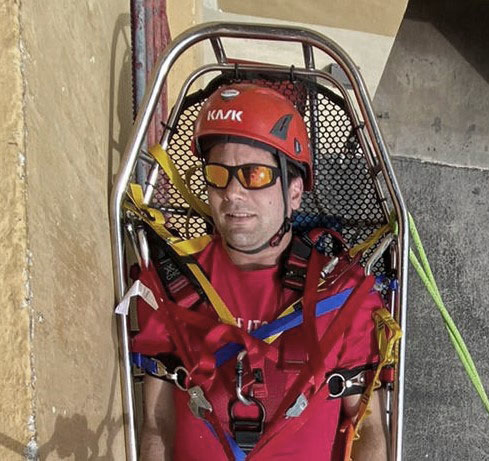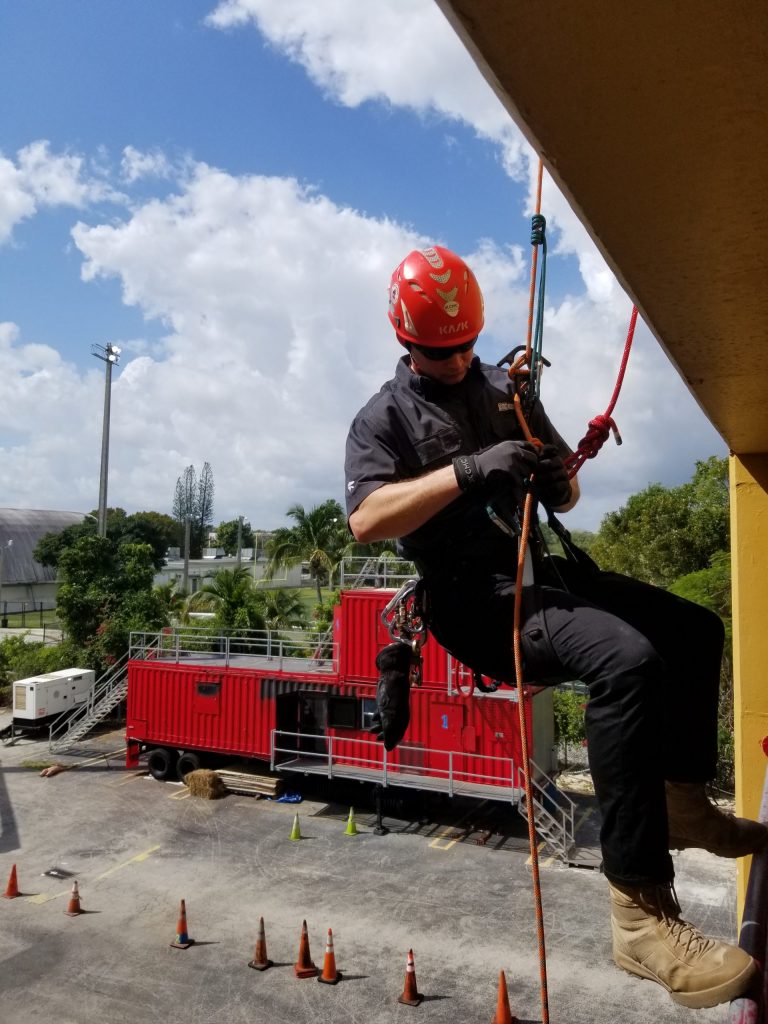 Teamwork – Through each rescue scenario, our group learned to trust each other and work as a team. Everyone had a chance to take on a different role from incident command to being strapped in a litter. As a rock and ice climber, I enjoyed the vertical rope travel of doing a pick-off or tending a litter, but I also challenged myself by volunteering as the victim. It was rewarding to trust my team as they lowered me over the edge in a litter. The more we worked together, the more efficient our rescues became.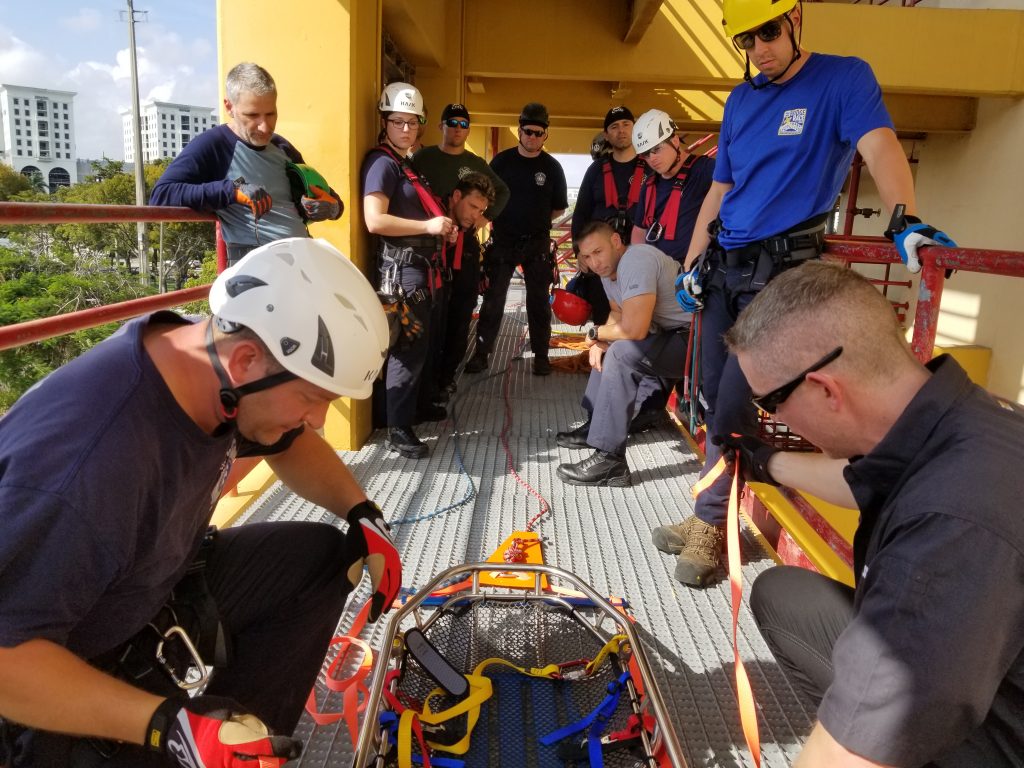 Testing – An especially fascinating part of the class for me was the testing data. The Instructors talked about how CMC utilizes a lab for in-house research and product testing to help educate the community. I think we all really enjoyed hearing about how different chemicals impacted rope and webbing, and how much force it takes to break a carabiner. This all tied nicely into lessons on how data supports the proper use of rescue equipment and recommended force loads, which forms the basis of everything we practiced.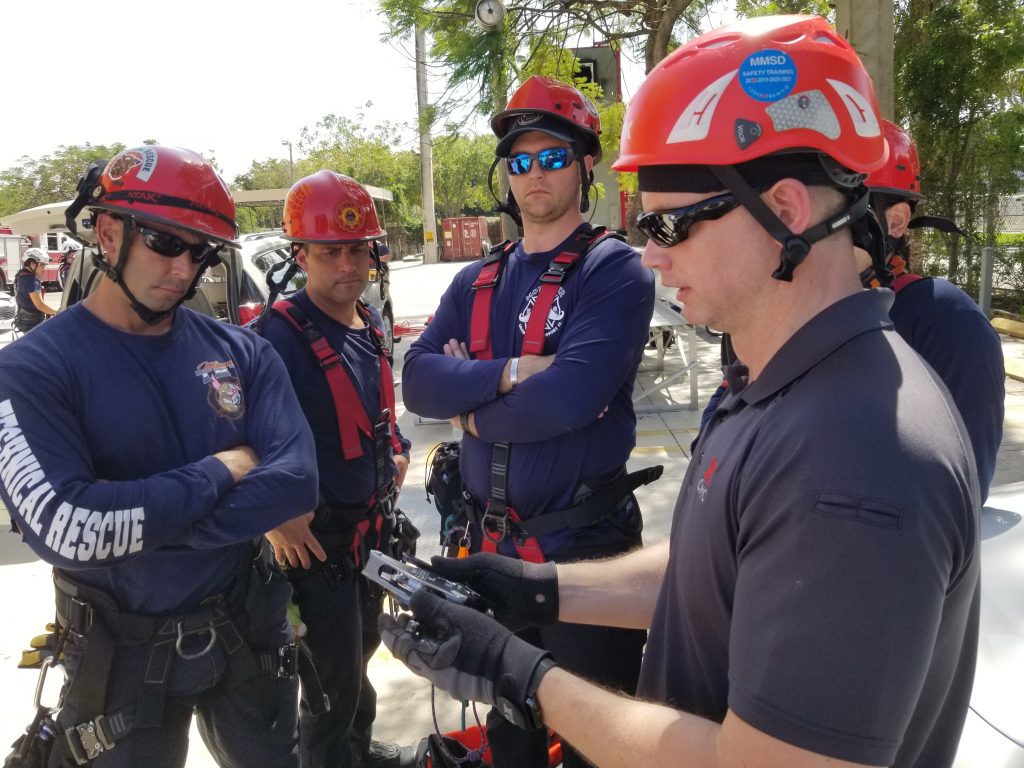 For employee-owners like Jeff, class participation is an essential part of CMC's innovation process. The hands-on learning experience provides our staff members with a solid foundation for developing products and serving our professional rescue and rope access customers.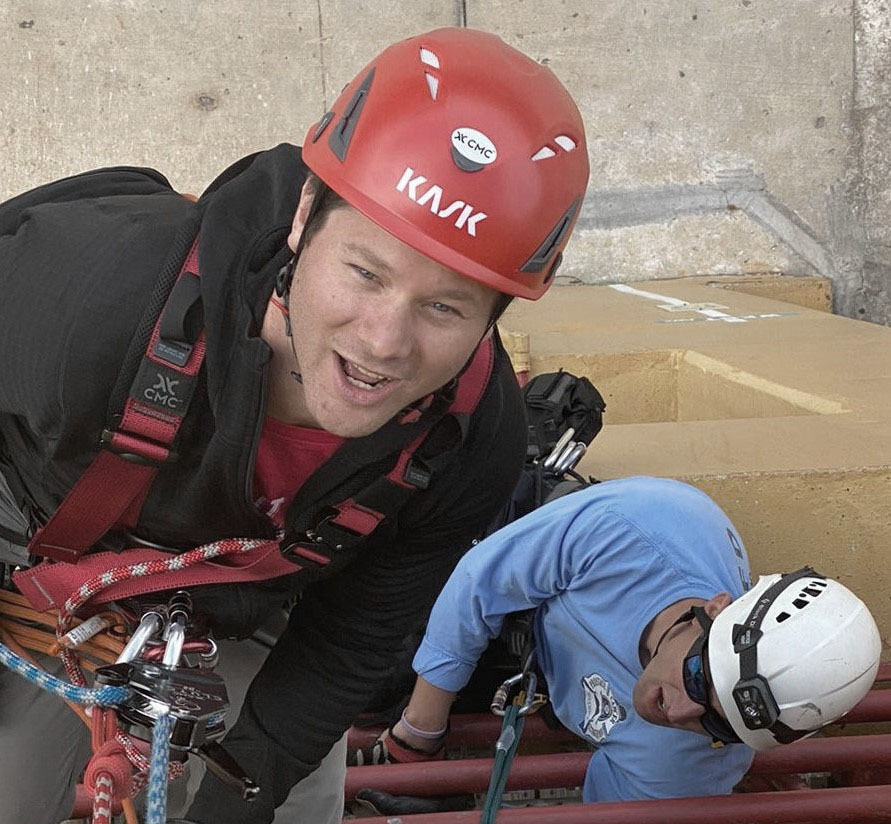 If you've ever attended one of our classes, we'd love to hear about your experiences. Leave in the comments below!
Got a question for one of CMC's Instructor? Submit your questions to askaninstructor@cmcpro.com.