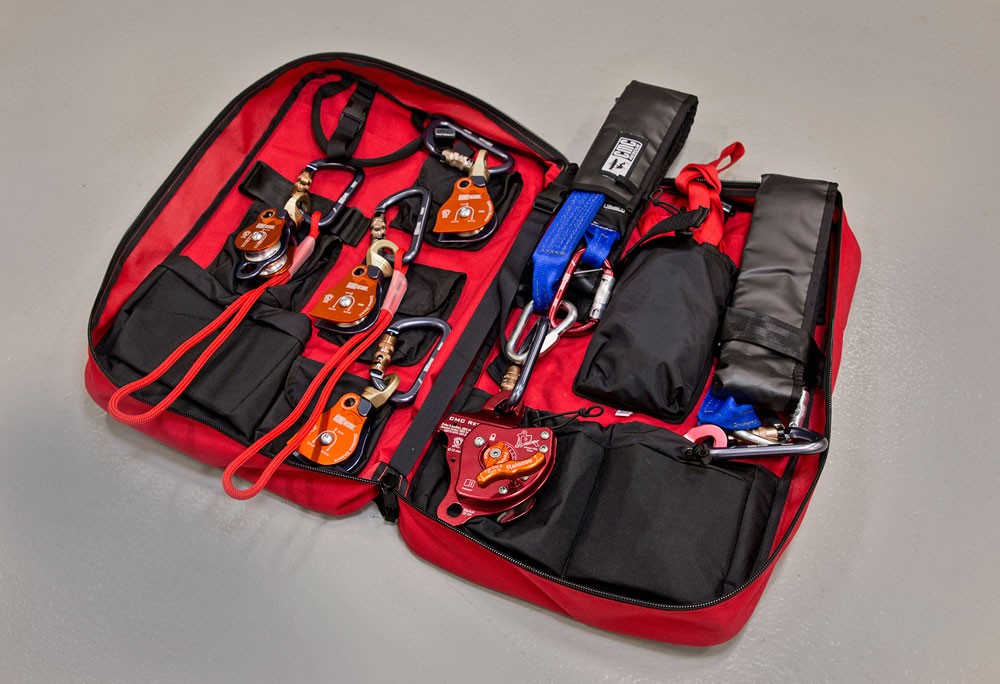 Rescue Prep: Pre-Rigging
As I sit here chewing on some thoughts about rescue, I am reminded of one captain in particular from early in my fire career. His philosophy on preparation and training make all the difference in emergency response. He was intelligent, passionate, demanding… and difficult to work for at times. I couldn't figure out why he was so adamant that preparation and preplanning made all the difference in successful operations. After all, what possible difference could it make if things were 'ready, clean and prepared' when an emergency call came in? How could training over and over on the same thing – seemingly enough to dream about it – change anything? Don't we just respond and solve the problem when we get there?
Ready for quick deployment, the Rope Rescue Truck Cache Kit is packed and pre-rigged with: MPD 13mm (2), FastLink Anchor Strap (2), Anchor Strap Sleeve (2), Short Prusik Loop (2), Single Swivel Pulley (3), Double Swivel Pulley, and ProSeries Manual-Lock Carabiner (5). Web – (1"- 2 x 20') ,UltraPro-4 Edge Protector, and Edge Pad are stowed in pockets.
As time went on it made more sense and years later, when I had "all of the responsibility and none of the authority," it made way more sense than it did several years earlier. Preparation goes beyond just making sure things are put away in the proper compartment on the apparatus and preplanning goes way beyond knowing addresses, occupancies, locations and hazards.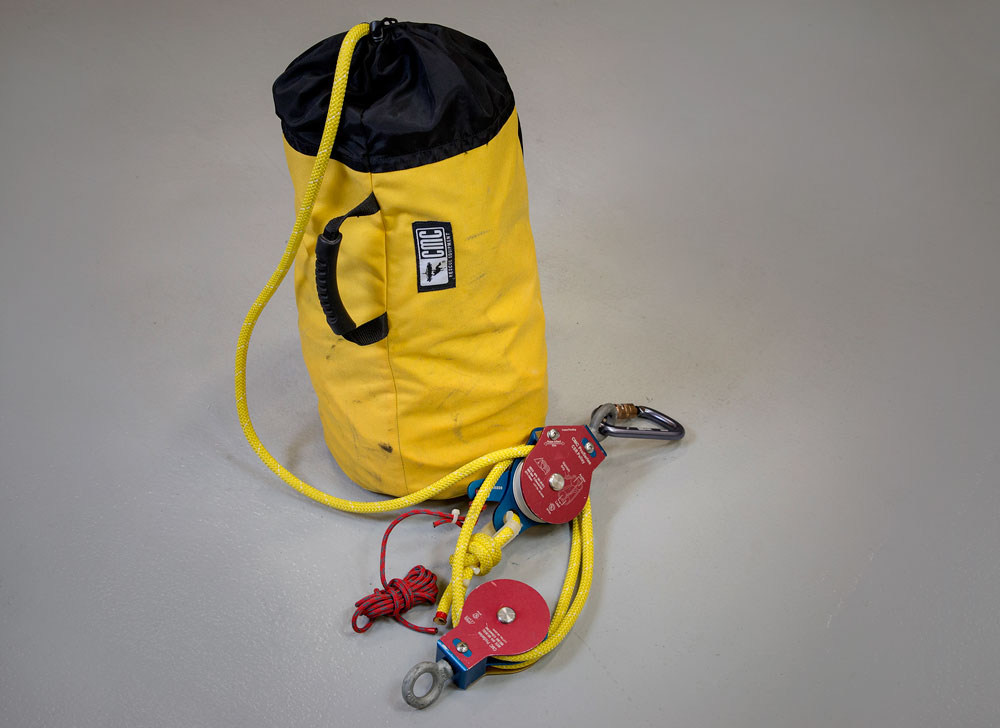 The CSR Pulley System includes the CSR Pulley, CSR Double Pulley, 200 ft. of 1/2″ Static-Pro Lifeline, ProSeries Aluminum Manual-Lock Carabiners, and Rope Bag in a pre-rigged system ready to go.
Let's look at rope rescue operations. Take the time – when there is no pressure – to pre-rig as much equipment as possible; it takes some of the pressure off when an emergency situation takes place. Rather than spending some of the "Golden Hour" building an anchor plate with all of the tools (bar rack, pulley, load release, etc.), having it pre-rigged speeds up the rescue. The same holds true with storing the M/A pulleys with a carabiner and prusik attached; have it all in one package. This is not rope rescue for dummies, rather it is thinking ahead toward the solution – solving the problem as it is presented. It gives a better opportunity to size up the situation and come up with a plan which (hopefully) leads to a successful outcome.
LeRoy Harbach
Senior Instructor
CMC Rescue School
Featured Gear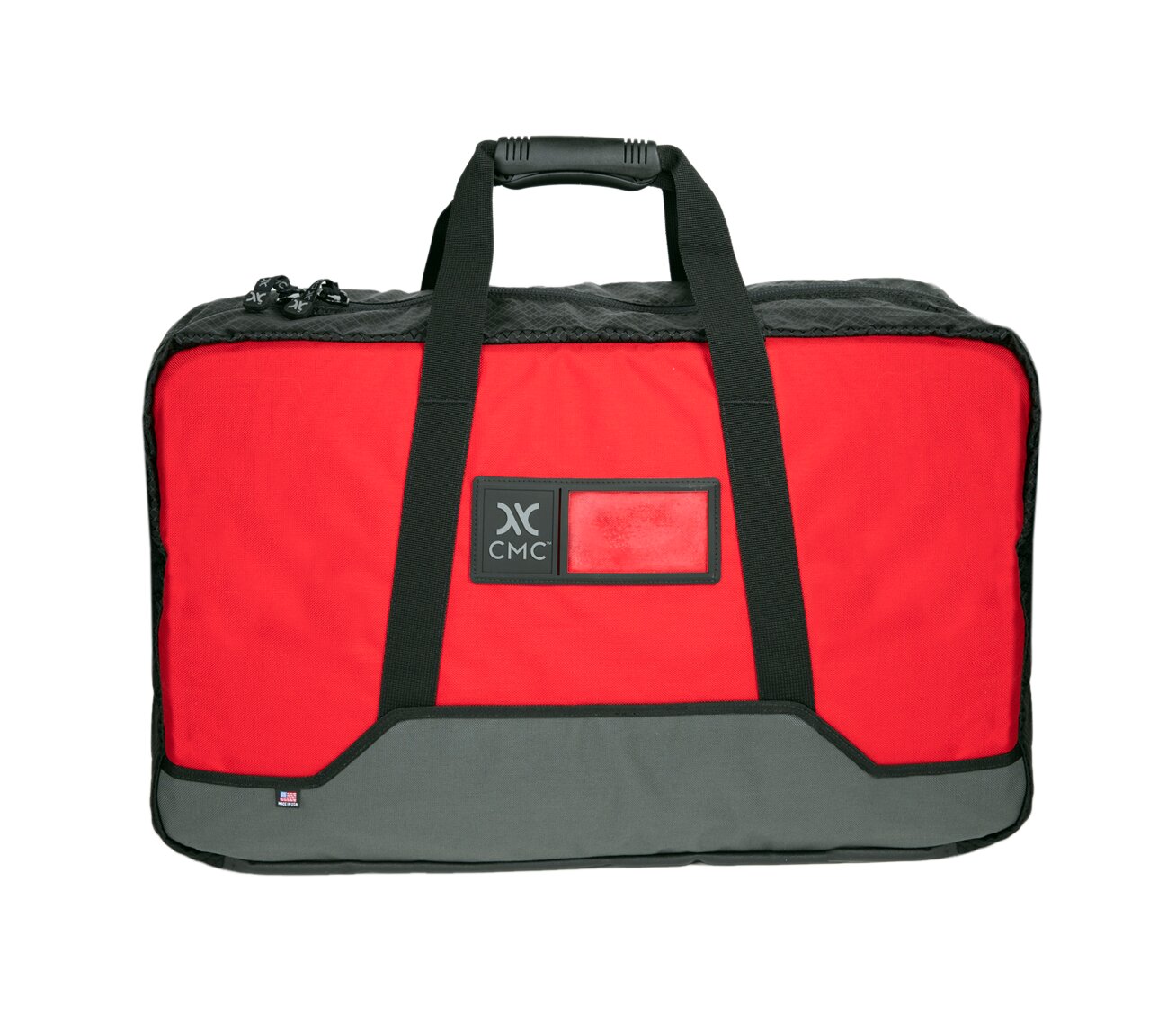 Organization and efficiency at its best. The Truck Cache is constructed of tough water-resistant 1,0
The patented locking mechanism in our CSR2 Pulley™ is easy to release under load, creating mu