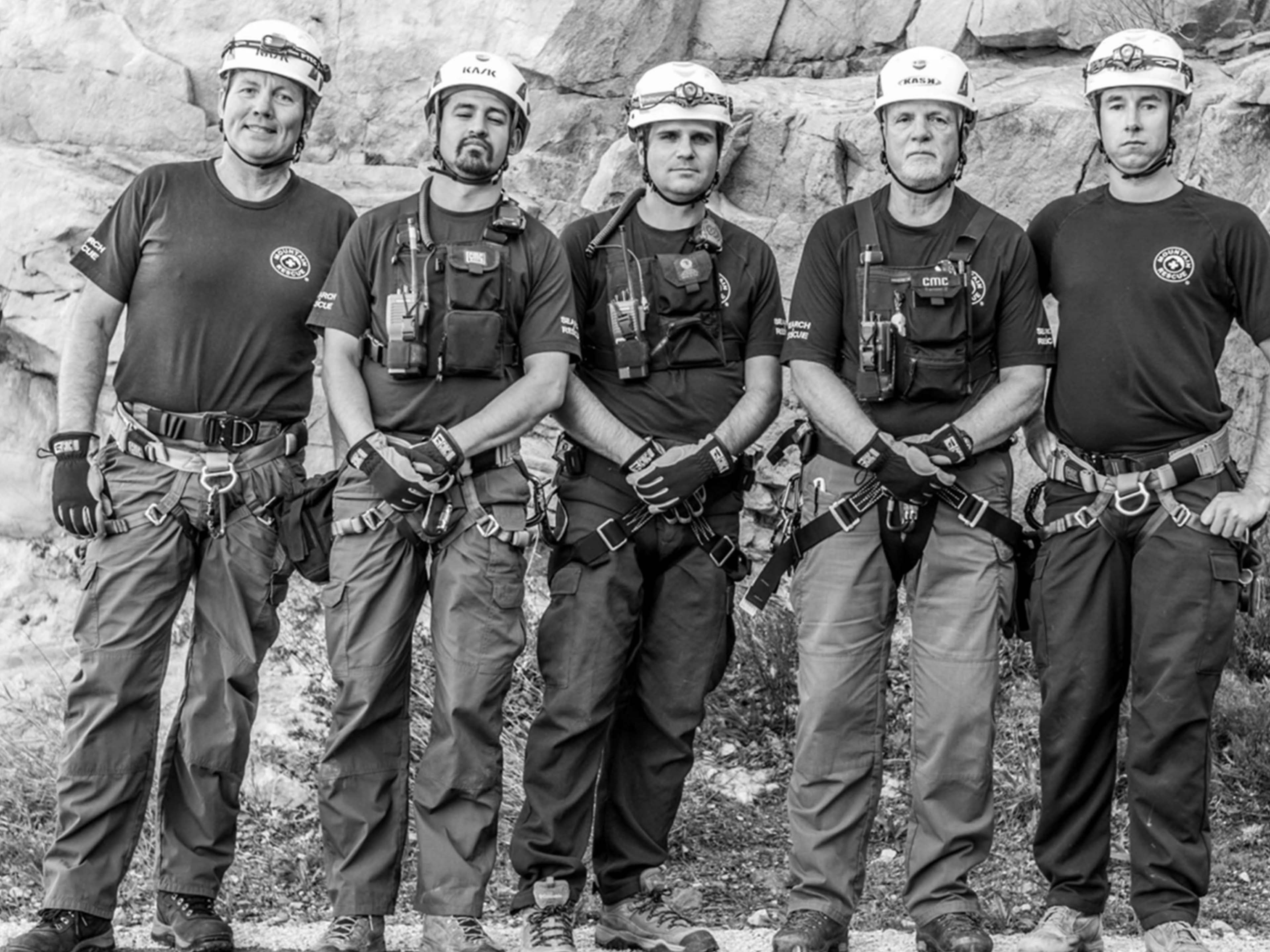 Rooted In Rescue: Innovators of Life Safety Equipment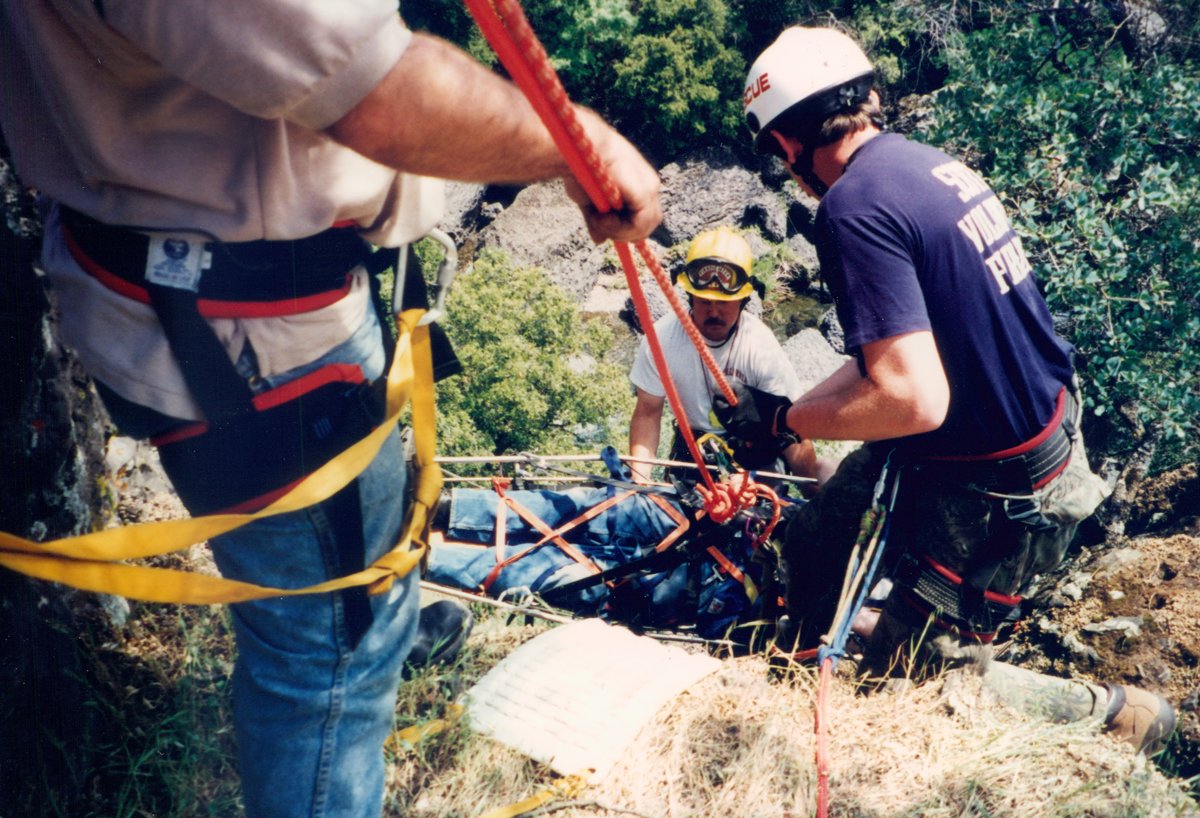 In our 40-year history, our product development and manufacturing have continued to evolve to meet the needs of rescuers and professionals working at height. And in 2018, we're excited to launch several new products that reflect more intuitive designs and global applications in life safety equipment.
But since the beginning, the integrity and ingenuity of an adventurous Scout have been an emblem of our promise of uncompromised safety and guaranteed performance. From Jim Frank and CMC's earliest equipment modifications to our latest product innovations, our motivation will always be to make the best tools available to help professionals working in high-risk environments do their jobs with greater safety and efficiency, and get home safely.
Though Jim's commitment to search and rescue was solidified in his founding of CMC Rescue, a genuine passion emerged in his design and development of rescue equipment. What began as a simple task to source gear for local SAR teams gradually became an endeavor to evolve the technology itself.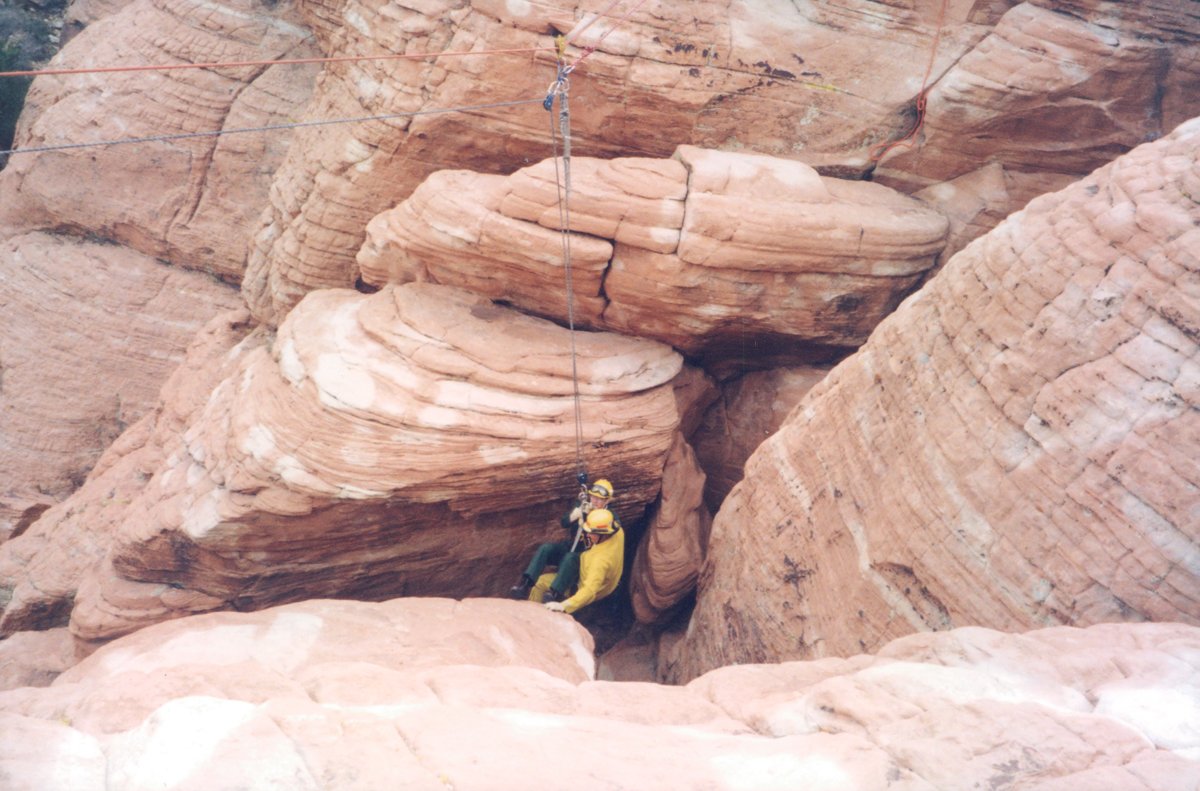 While the earliest rescue equipment had been appropriated from the recreational climbing and caving, over time Jim began to approach the innovation of CMC's products in a way that was focused on the needs of rescuers and rescue systems. An engineer by education, Jim was an analytical thinker who visualized products in relation to the larger picture. He sought design partners that could help him create products that impacted the actual mechanics of a rescue system, thereby improving a rescuer's ability to perform missions with a higher degree of understanding of safety and efficiency.
Recognizing the limitations of using a recreational climbing harness for rescue, CMC added a D-ring front attachment for easier clipping of multiple carabiners. Leg loops and the waist were made wider for more comfort and support while sitting in the harness during a rescue. Another innovation was the open-ended bag with a draw string closure and back pack straps for storing and transporting rescue ropes. Rather than coiling a rope, it could be stuffed in the bag and then efficiently deployed without tangles.
While these early enhancements were truly impactful, one product in particular transformed not only the way rope rescues were performed, but the manner in which CMC Rescue embraced product development. Working with industry partners and nearly a decade of research and development into its hallmark product, the MPD™ (Multi-Purpose Device) gets its name from its multitude of functions, and its ability to replace several pieces of equipment, making rope rescue and other rigging systems highly efficient. The MPD is certified as a pulley, rescue belay and descent control device and gives users the capability to convert from a raising system to a lowering system without changing out hardware. Such a revolutionary device has helped lead the path to further product development and innovation from CMC over the years.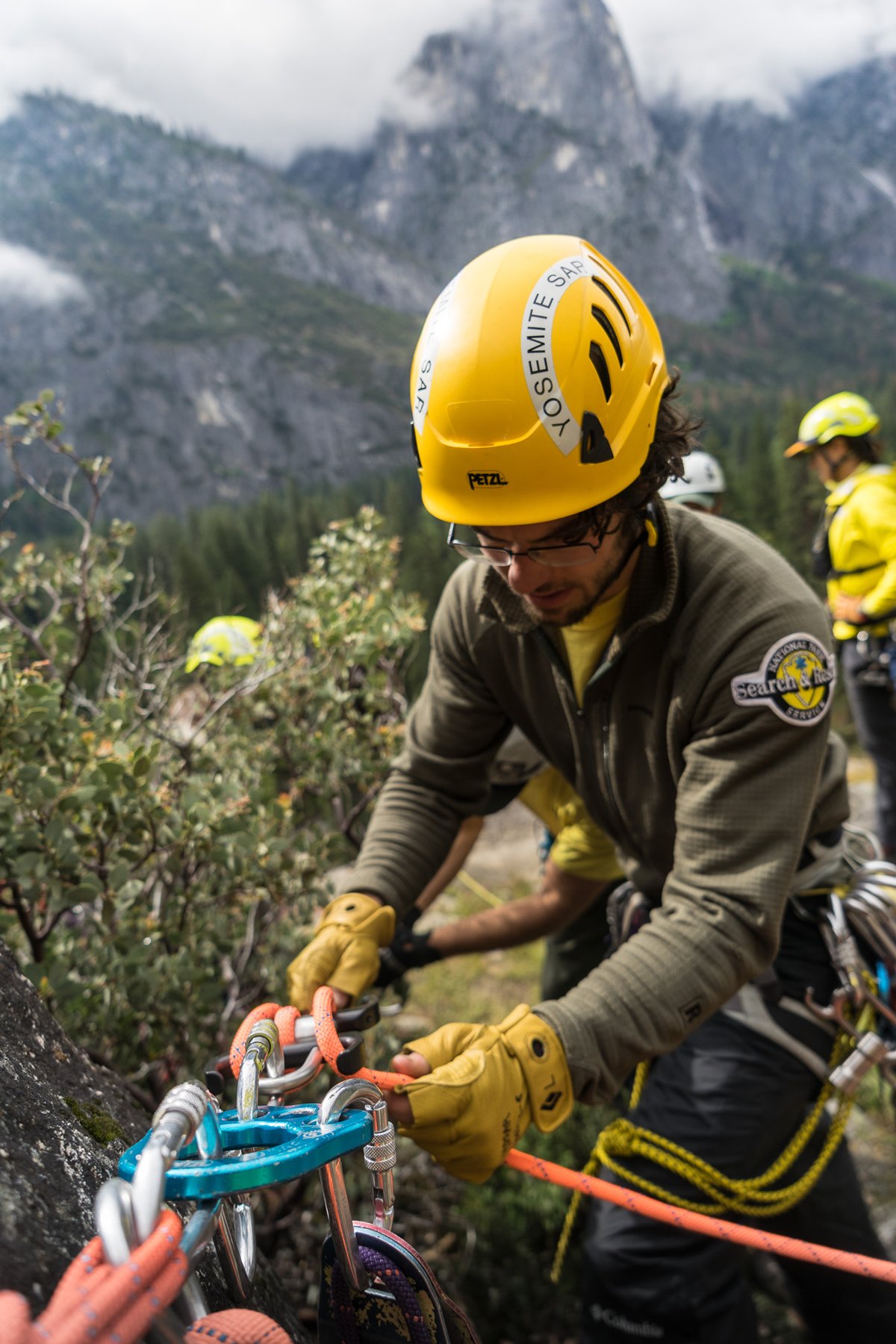 More recently, CMC's 3D™ locking bar descender has also evolved improvements in descent control.  The 3D's compact size and lightweight design make it an ideal personal descender that can be used in rappelling, or for two-person rescue lowers. Additionally, its locking-bar safety mechanism, ideal rack shape and dimensions, and its ability to be loaded or unloaded while remaining connected to the user's harness makes it a convenient all-in-one piece of hardware that, like the MPD, can replace several pieces of equipment.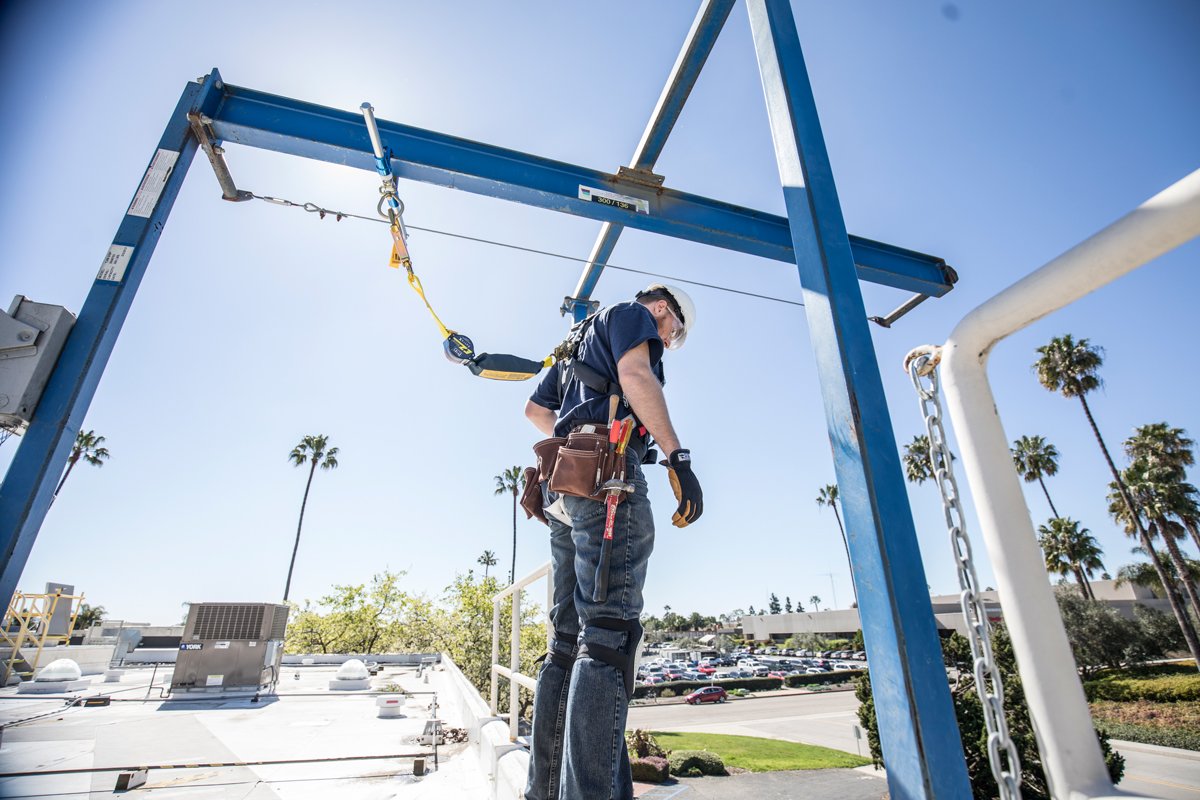 With the recently released FreeTech™ Harness, CMC Rescue has taken its trademark design strategy into the fall protection industry with the ultimate purpose to rethink life safety anywhere professionals are working in high-risk environments. In the fall protection workplace, most products like lanyards and other personal protective equipment (PPE) are precautionary in nature. The FreeTech Harness considers the entire fall scenario, and its patented, revolutionary design provides an innovative mechanism for the wearer to reposition himself to a safer orientation. This helps delay the onset of orthostatic intolerance (also known as Harness Hang Syndrome) until rescue help arrives.
Ultimately, the idea that there are many professionals working in high-risk environments has become the primary driver in product innovation for CMC, whether it's in rescue, rope access, or other work-at-height disciplines. There is a fundamental commonality within these industries where people are using rope or rope systems and other PPE to perform their work. We build the tools and develop the training that allows these people to do their jobs with more safety and greater efficiency.