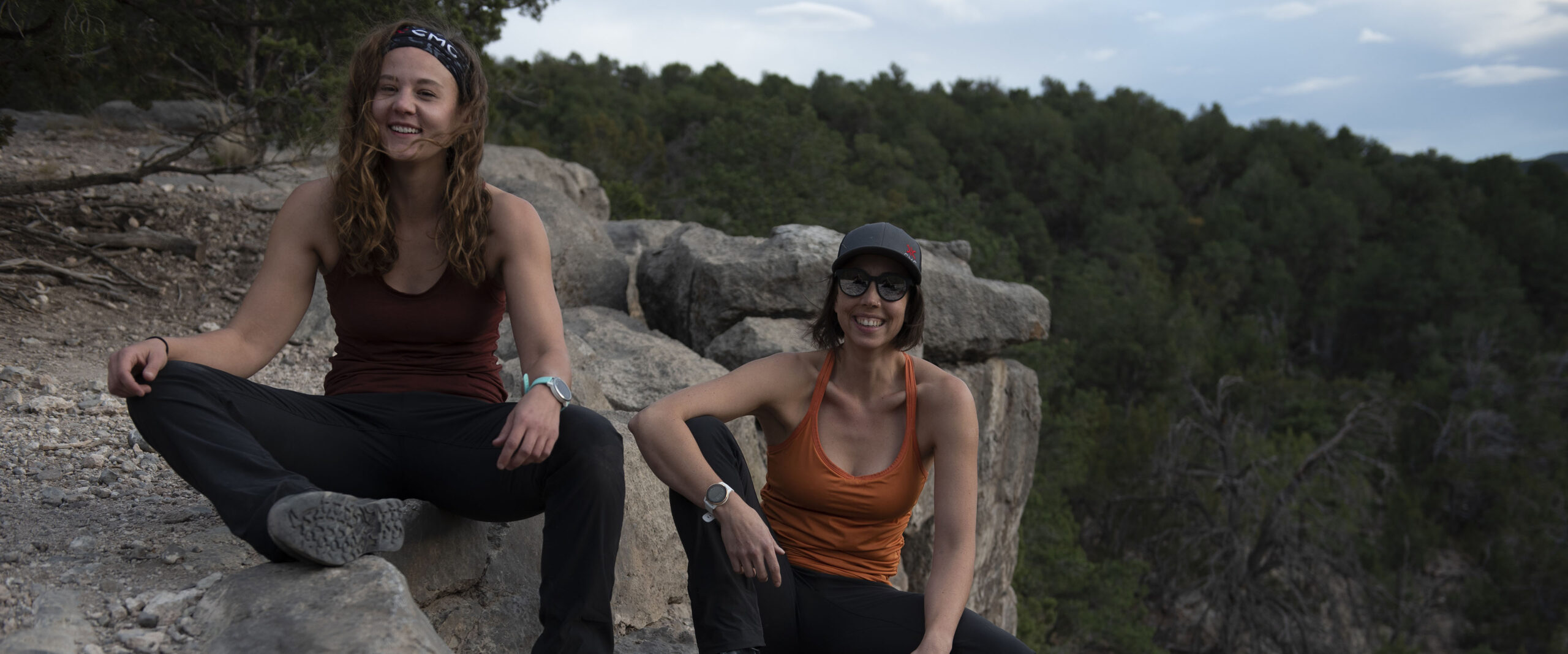 Women in Rescue Attend CMC GRIMP North America
Women in Rescue's founders, Cassy Aguirre and Aspen Wilks, give us a spectator first-person perspective of CMC GRIMP North America (GRIMP NA). GRIMP NA 2022 was held at the Battleship IOWA in Los Angeles, CA, on March 24-26, 2022.
Cassy and Aspen are both volunteer members of the Albuquerque Mountain Rescue Council (AMRC), in Albuquerque, NM. For over 8 years, Cassy has donned many leadership roles for the AMRC, including serving as a board member and a Technical Rope and Search Technician. Aspen started in rescue at age 19 and has been with the AMRC for over 8 years ago. Serving the entire state of New Mexico, they respond to a variety of calls including multi-day searches, and high- and low-angle rescues. Cassy and Aspen co-founded Women in Rescue in 2021 to drive and inspire more representation, equality, and diversity throughout the rescue community.
Cassy's and Aspen's Recap of GRIMP NA
While on a long-distance drive during a fall climbing trip we were getting caught up on my podcast playlist.  That's when CMC's Podcast #18 popped up and introduced GRIMP NA as a "friendly international competition that promotes the advancement of technical rescue." This was our first time hearing about this competition, but as soon as we started to learn more we knew we had to attend.
Being in mountain rescue, we have a broad but also narrow purview of rescue.  We train for high and low angle technical situations but we also spend a lot of time focusing on search theory and tactics, winter technical, and avalanche rescue. This means that we often rely on very specific systems and approaches when we approach and critically evaluate rescue scenarios. While this specificity can serve us very well, we grow as rescuers when we gain exposure to different technical systems, locations, and rescue challenges.
This exposure is exactly what GRIMP NA offered us. Teams from all over the world came to solve complex rescue problems, and each brought a diverse perspective and approach to scenarios presented to them. Each team had a variety of backgrounds ranging from rope access to professional rescue to mountain rescue, which was reflected in their technical gear, communication styles, and problem-solving.
The unique landscape of the IOWA Battleship brought all of these differences to the forefront, as teams were required to solve problems that were far beyond their typical rescue. What would typically be a standard Highline was transformed on the prow of the ship into a challenging scenario that involved operating in very tight spaces and navigating over numerous decks that each team approached very differently. Watching multiple teams approach this problem differently allowed us to objectively evaluate the strengths and shortcomings of each approach and consider what we would do in the scenario. We also had the opportunity to discuss this problem with the CMC School instructors, who were happy to share their experiences and expertise with us and tell us how they would have personally approached the problems.
This event also allowed us to relate to the universal challenges we all face when presented with rescue scenarios. Every rescuer can likely relate to how easy it is to become so focused on the details of the scene before them while forgetting to take a moment to step back and zoom out. We watched some teams experience this in the Catacombs scenario, in which rescuers had to navigate their patient through very small and confined spaces. There were some teams who were able to take this time to evaluate the scene, and they identified that there was only patient packaging and transport without the need for technical systems. These teams took the time to stop and remove all of their harnesses and gear, and as a result of this planning had a much more comfortable time fitting through the narrow holes.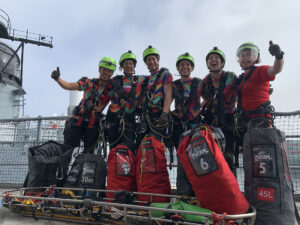 However, the most impactful thing we experienced at this event was having the opportunity to watch the first-ever all-female team, Yes Ma'am, compete. As the co-founders of the organization Women in Rescue, we know the profound impact that representation in these spaces can have. Despite the fact that these women came from all over the world and met in person only 2 days before the event, they formed an incredibly capable and competent team that tackled each problem with skill, grit, and tenacity. While they had many people cheering them on, the most impactful support they had was likely the 2 young girls who gathered near them during a midday break, clearly in awe of the role models before them. Having women represented in spaces like GRIMP NA allows everyone to challenge the idea of who belongs in rescue spaces #youcantbewhatyoucantsee.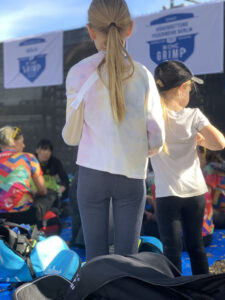 This event was an opportunity to learn to grow as rescuers and to watch as these rescue spaces continue to evolve into a more diverse community. We are looking forward to attending next year's GRIMP NA and seeing what new challenges and scenarios event organizers come up with.