Placing a CLUTCH at the head of a mechanical advantage system enables efficient hauling via the integrated rotating sheave (NFPA G-rated Pulley) while allowing the immediate lowering of the load without system modification.
TEST METHOD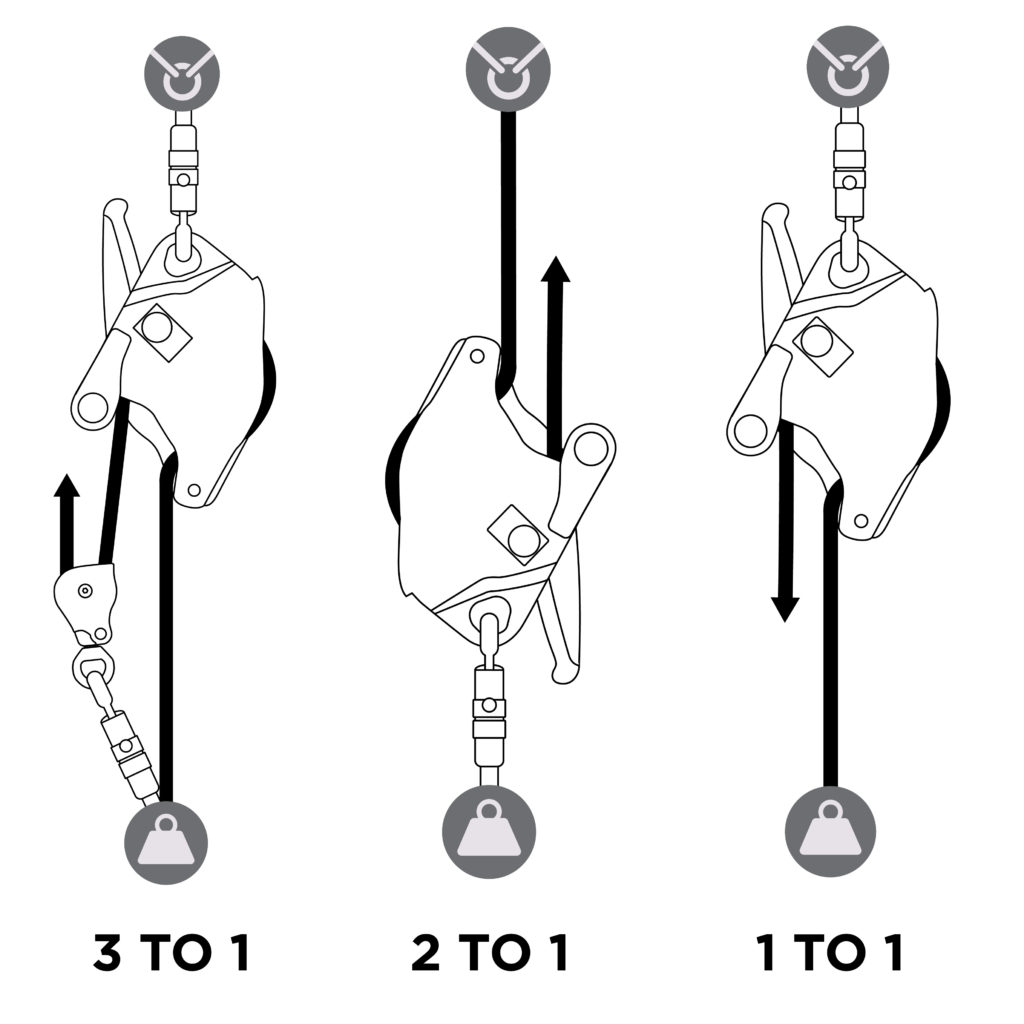 A 100kg test mass was raised with several rigging configurations placing different devices at the head of the system:
11 mm CLUTCH
CMC MPD™
Bobbin Style Descent Device
CMC HD4 Pulley
CMC Proseries® Carabiner
The test rope was CMC G11™ Lifeline. For the 3:1 system, a CMC PMP Swivel Pulley was utilized. The force required to raise the test mass at a constant speed was recorded. Due to variables that are difficult to reproduce, the data is given for information only. Efficiency (EFF) is calculated by dividing the theoretical force required to raise the load by the measured force required.
KEY TAKEAWAYS
11 mm CLUTCH is up to 38% more efficient than a traditional cam-style descender.
11 mm CLUTCH is 5-17% less efficient than MPD due to its compact size and versatility.
11 mm CLUTCH is 71% efficient in a 1:1, excellent for small teams with limited equipment.
11 mm CLUTCH is 85% efficient in a 2:1 or 3:1, ideal for integrating into MA haul systems.