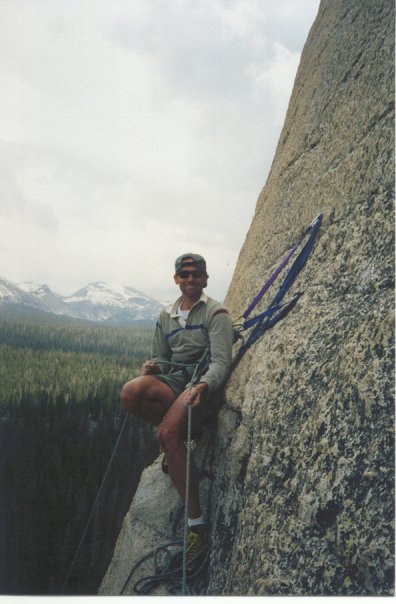 Today's Brain Bucket


I grew up climbing with my dad, up several multi-pitch routes–hundreds and hundreds of feet of rock–sans protection for my developing brain. My dad was of the old Camp 4 mentality and threw caution to the wind, like many of my climbing mentors did in those days.
Fortunately, he gave me my first helmet, a Petzl Ecrin, as a teenager, when we climbed a route in the Sierra Nevada mountain range where loose rock was a common hazard. I remember the top of my backpack catching a rock the size of a baseball, and after that I was sold!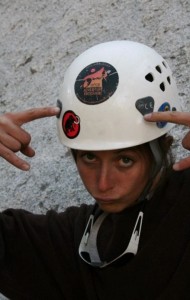 I wore the Ecrin for many years, into my first instructor certification courses, when I'm sure it had long passed its retirement date. It was highly adjustable, super durable, and had nylon bracing straps inside, which left enough space between the shell and my head to tuck in my long hair.
In a word, helmets are a MUST. In certain industries that are more controlled than rock climbing, you can actually get fined or even fired for not wearing one! Over the years, I have become wiser to lighter, more compact designs that are easier to travel with and cause less neck strain.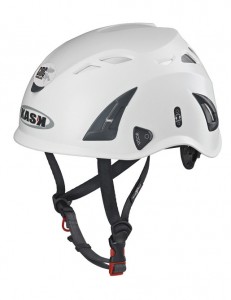 Lately, I've been wearing the Italian made KASK Plasma helmet. It has a sleek, sporty look and is one of the most comfortable helmets I've ever worn. The suspension system is incredibly adjustable and even fits my child-sized dome.
With an ergonomic turn-style knob, the Kask helmet is easily adjusted with one hand. There is plenty of space inside the shell, so my hair can be easily tucked up off my neck. Most importantly, it is the best combination of a lightweight and durable helmet that provides full coverage.
Just as seat belts in cars have proven to save lives, helmets are statistically championing the prevention of brain damage and death. In the words of my boss, they are simply "cheap insurance." Even old timers (eh-hem, my father for one) are jumping on the brain bucket bandwagon. I guess if you spend enough time dodging bullets, you get wise.
By Laura Bylund
Laura Bylund is an Outdoor Education and Rope Rigging Professional from Southern California. She is a lifelong rock climber, engaging in all types of climbing around the world for more than two decades. Bylund is a certified Single Pitch Instructor with the American Mountain Guides Association, a NFPA certified Rope Rescue Technician through Peak Rescue Institute, and a Course Provider for the Climbing Wall Instructor program with the Professional Climbing Instructors' Association. Bylund works full-time as a manager for Adventure Programs at the University of California, Santa Barbara. She's also a lead guide/instructor and vertical stunt rigger for The ATS Team of Los Angeles where she has worked stunts and challenges on television shows such as The Amazing Race, The Biggest Loser, The Bachelor/Bachelorette and Big Brother, and has assisted with product research and development for several outdoor equipment companies. Bylund is also a certified Wilderness First Responder, Vapur Pro Team Member, Bivouac Educator and part time guide for Earthworks Climbing School of Ventura, CA.
Featured Gear
An Evolution in Rescue and Rope Access Head Protection  ANSI Z89.1-2014 / CSA Z94.1-15 The Kask