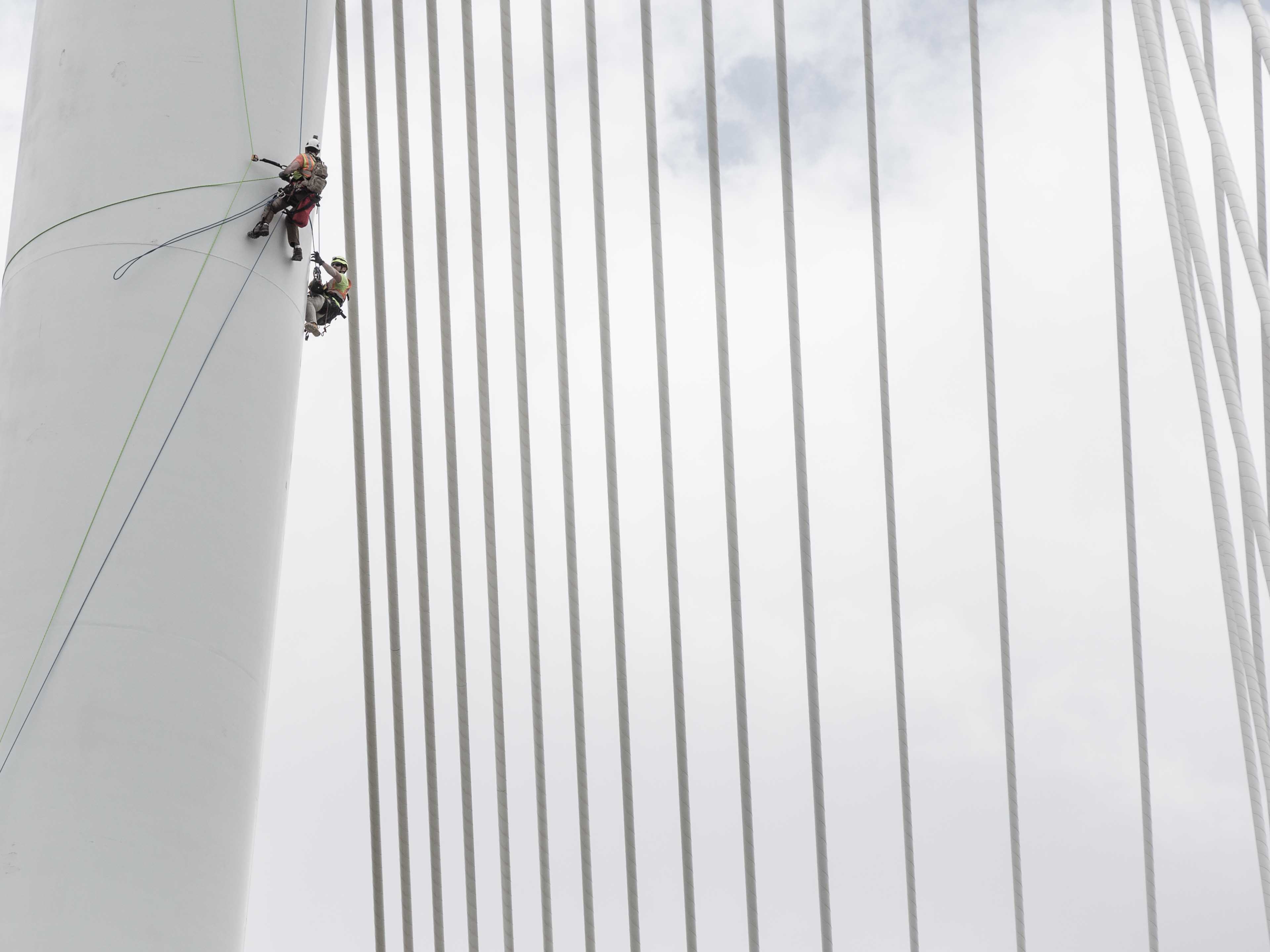 CMC:
Rescue + Safety + Access
From ordering to operating our equipment, we want to ensure that you work with greater safety and efficiency, and get home safely.
We understand you might have questions about all the updates. Here's more on our brand evolution:
Updated Brand
Our products are used in any industry that requires work at height.  Having the word "Rescue" in our brand could suggest that rescue is all we do, and we've clearly expanded to become much more than that.  Most people already know us and refer to us simply as "CMC", so we're now adopting it officially!
Updated Logo
Over the years we've updated our logo many times (in the 1970's it was a scorpion!).  We wanted a fresh new look that was distinctive and easily recognized –but that also incorporated our roots as a foundational life safety company.  The graphic design originated with one of our first products, the Rescue 8 –with its familiar "ears".  If you look carefully, you can see how the updated logo connects us to our past.
Updated URL
We've adopted CMCPro.com as our domain name.  This is a natural fit for CMC, since for 40 years we've focused exclusively on professional users –who engage in all types of work at height.
Updated Website
We're constantly making changes and improvements to our website to provide the best user experience possible when you visit us online.  Your feedback helps us know what you'd like to see, and this time we've launched a huge update with a clean new look and even more intuitive navigation to products and features. We've also kept our most popular online features like the Blog and the Quick Quote Tool. Let us know how you like it!
What Isn't Changing
CMC is strongly committed to the same core values that have earned the trust of our customers for 40 years; our promise of uncompromised quality, innovative products and education, outstanding service, and integrity in everything we do.  We are proud to be 100% employee owned and of our sustainability efforts that support social and environmental responsibility.
Products with Legacy Logos
Some of our products in inventory may still display our legacy logo. These products are fully operational and safe to use. We appreciate your patience as we transition our new logo onto all our products.
Interested In Our History? 
In this 4-part Rooted In Rescue chronicle dedicated to our history and heritage, we hope to reinforce your appreciation for who we are, and where we're headed.