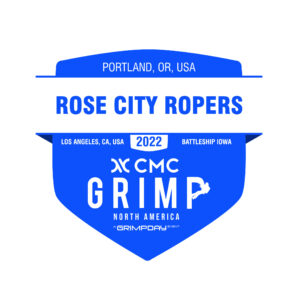 About the Team 
Where are your team members from (which city/country do they represent): 
Portland Fire & Rescue in Portland, Oregon 
Types of rescue represented in your team:  
Rope Rescue, Tower Rescue, Trench Rescue, Confined Space Rescue, Hi-rise Firefighting, Heavy Extrication, Machinery Extrication, Swift Water Rescue, Elevator Rescue, Crane Operations, and Heavy Extrication Rigging Specialist.  
Combined years of experience:  
Rescuers firefighting experience: 92 years 
Rescuers technical rescue experience: 43 years 
Evaluators firefighting experience: 9 years 
Evaluators technical rescue experience: 1 year 
Victims firefighting experience: 11 years 
Victims technical rescue experience: 6 years 
Why are you participating in GRIMP North America?   
We have a full-time, fifty-four person, professional Technical Rescue Team, with sixteen on duty each shift. We train on a regular basis on all of our listed specialties. Rope Rescue has always been a particular passion of many of our members.  
Our adopted Tech Rescue Rope manual is written by CMC and our team members have become certified trainers. We have acquired many skills through training by CMC and are ready to put them to work at this competition.   
We have been watching since Grimp 2019 waiting for the application to open again. Needless to say we are very motivated to come to the competition! It enlivened many of us in our daily work. We look forward to meeting other teams and learning as much as possible to improve our technical abilities.   
Anything unique or interesting about your team that you would like to share?   
We are a large Technical Rescue Team that usually operates in a concrete jungle with 16 people and more equipment then you can shake a stick at. We have over 43 years Technical Rescue experience, all in downtown Portland, Oregon. We are located along the Willamette River and yet in the heart of the city. Our training will take us from a water rescue to a hi-rise rescue at the top of a 43 story building in moments. Portland features 15 different bridges that our Tech Rescue Team trains on. We have a rigorous monthly training schedule that encompasses all of our 11 specialties. 
Follow them on Social: