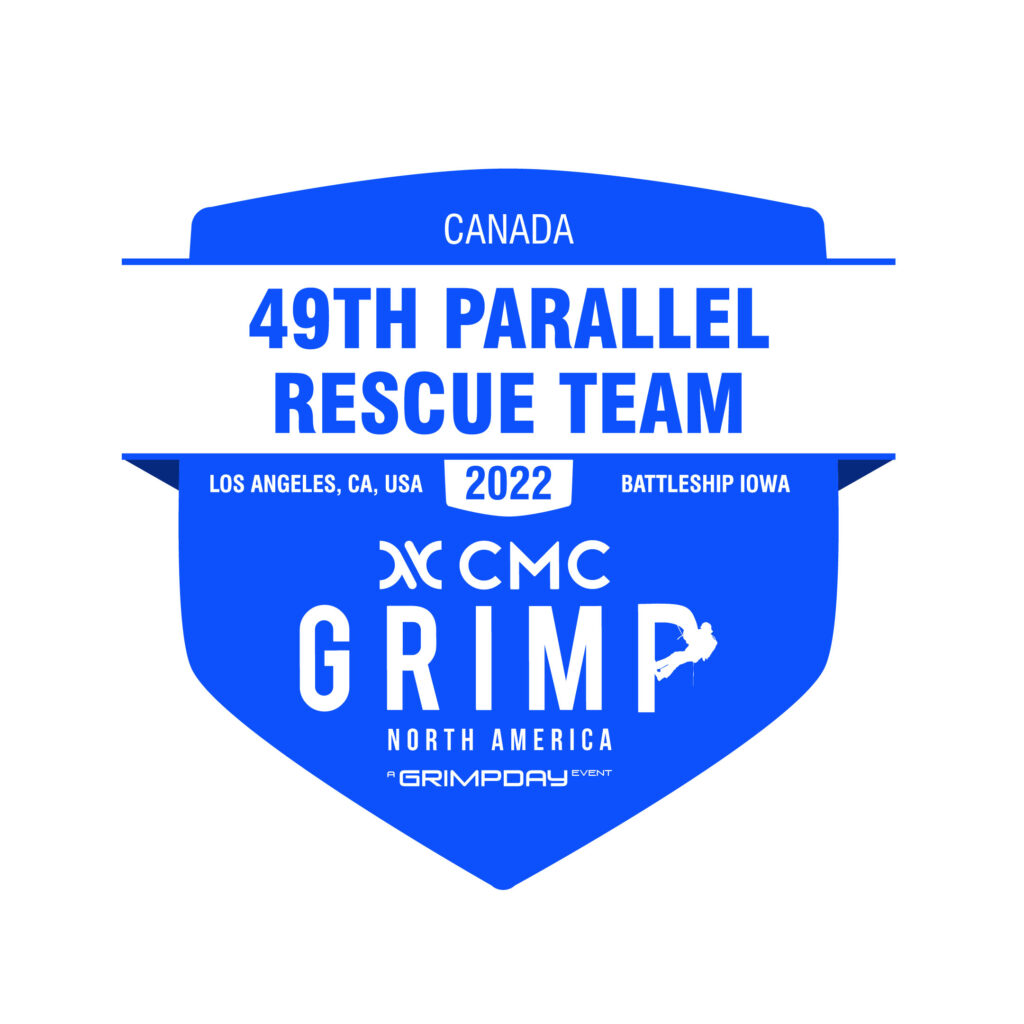 Types of Rescue 
Industrial, Search and Rescue and Municipal Fire Dept.  
Combined Years 
We are a little over 100 years of combined experience. 
Why are we participating 
The 49th PRT is not coming to Grimp NA just for the T-shirts. This team recognizes the opportunity to learn and become better rescuers. This competition provides the most realistic environment to; test your own skills, work under pressure, solve challenging problems in real time, watch and learn from teams around the world, be exposed to new equipment and different ideas. 
It is truly amazing how much you can learn from attending just one of these competitions. 
Interesting Fact: Our team is spread out across Canada. That is how we came up with the team name. We are spread across the 49Th Parallel. Being this far apart makes training together very difficult. Due to the Pandemic, we will not be able to train together as a team before the competition. 
Follow them on social