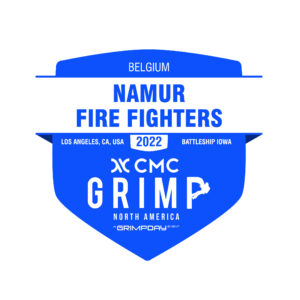 About the Team 
Where are your team members from (which city/country do they represent):
All the team comes from Namur BELGIUM 
Types of Rescue represented in your team:
GRIMP Firefighters Team (Groupe de reconnaissance et d'Intervention en Milieu Périlleux). 
Combined years of experience:
+/-60 years 
Why are you participating in GRIMP North America?
Because it is an amazing event with confined space and a great team, we're so happy to be "on board" to share and improve our skills. 
See more on Grimpday.com:
The Grimpday is an international challenge that brings together rescue services from around the world (firefighters, civil protection, army, police). Gathered in Namur in Belgium, the teams compete in workshops focused on the specificities of the profession of first aid worker in perilous environments. This event was initiated in 2006 by members of the regional fire department of the city of Namur. The general opinion is that the Grimpday is becoming a real benchmark in the world of rope rescue. The closing evening has never known such an atmosphere during the awards ceremony and the organizers are already looking to the next edition with new ideas… 
Follow them on Social: