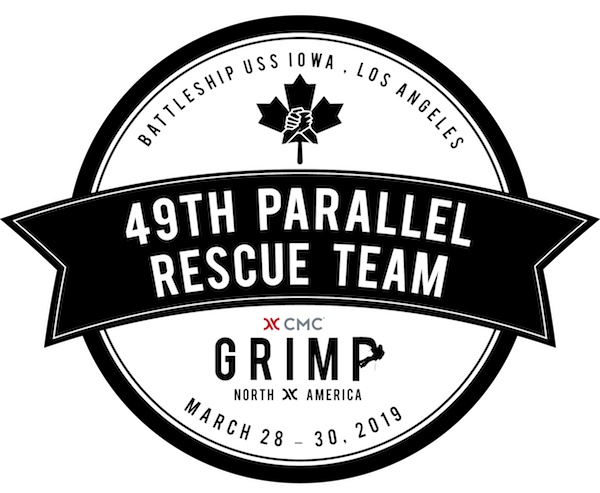 49th Parallel Rescue Team
49th PARALLEL RESCUE TEAM
British Columbia, Canada
The 49th Parallel Rescue Team is a diverse group of individuals from across Canada. They are professional firefighters, industrial rescue team members, military firefighters and search and rescue technicians. Despite such diversity in their rescue disciplines, they remain united by their passion to come together and compete at the GRIMP level of competition!
Their experience ranges from five to more than twenty years of service with their various agencies. This team strives to keep their knowledge and skills current and relevant, and with such diverse backgrounds, each member brings a slightly different perspective to the group from which they all benefit. Though residing in different locations, these safety professionals are connected as members of the Ronin Rescue Team. Ronin has established the benchmark for the professional standards the team follows, and continues to provide them support and encouragement.
The 49th Parallel Rescue Team has been formed with the goal of competing at CMC GRIMP North America in Los Angeles in March 2019. They are focusing on improving their individual skills in order to build a successful competition rescue team. They are confident that despite the challenge of geographical barriers that keep them from regularly practicing together, they will overcome it with their professional attitudes, competent team members and mentorship from previous GRIMP team members.
They look forward to the spirit of competition!
Learn more about CMC GRIMP North America here.