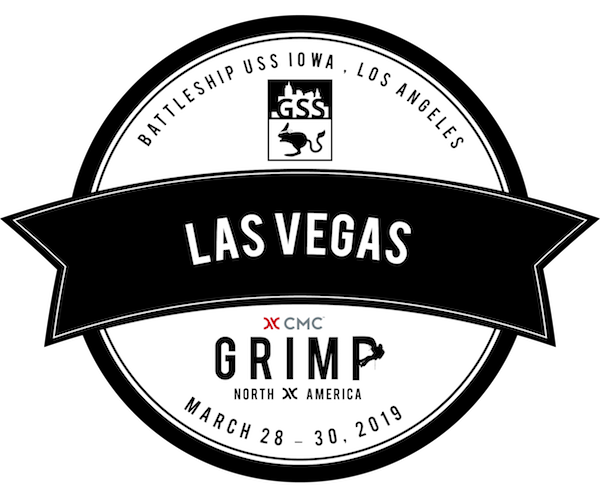 Las Vegas
LAS VEGAS
Las Vegas, Nevada, United States
The Las Vegas Team is comprised of mostly desert rats and one American Ninja Warrior that train for and respond to high- and low-angle, confined space, elevator, trench, and swift water rescues, firefighting, RIT, and vehicle extrication incidents. This seven-member team formed to prepare for the CMC GRIMP challenge. They all work and train together at various times as members of the different platoons of the Las Vegas Fire and Rescue (LVFR) Technical Rescue Team (TRT). Four of them have worked together with FEMA NV-TF1. Everyone on the team has trained for rescue from the High Roller observation wheel and staff the only full-time manned fire department Heavy Rescue in the Las Vegas area. Their individual experience is as follows:
Team Captain/Rescuer 1: LVFR Fire Captain,15 years; 3 years TRT; SPRAT and IRATA level 1.
Rescuer 2: LVFR Firefighter/Paramedic, 23 years; 16 years TRT; rescuer Vdarra Hotel window washer; FEMA/NVTF1, 12 years; Deployment to Colorado flooding.
Rescuer 3: LVFR Firefighter, 11 years; 3 years TRT; Technical Rescue Academy Instructor, FEMA/NV-TF1, 2 years; Rescue Specialist, Rescue Squad Officer, Swift water/Boat Rescue Instructor; Deployment 2017 Hurricane Maria as a swift water specialist.
Rescuer 4: LVFR Firefighter, 2 years; 6 months TRT
Rescuer 5: LVFR Firefighter Paramedic, 2 years; 6 months TRT; 4-time American Ninja Warrior Competitor.
Evaluator: LVFR Technical Rescue Fire Training Officer, 23 years; 13 years TRT; Heavy Rescue Engineer; Deployed 6 times in 16
years with FEMA/NV-TF1.
Victim: LVFR, 10 years; 6 years TRT.
Learn more about CMC GRIMP North America here.